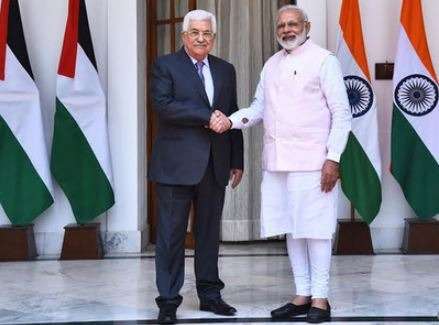 Prime Minister of India will be on a State visit to Palestine, UAE and Oman from 9-12 February 2018, officia sources said on Saturday. 
This will be the first ever visit by an Indian Prime Minister to Palestine, and PM Modi's second visit to UAE and first to Oman. 
During the visit, the Prime Minister will hold discussions on matters of mutual interest with their leaders, apart from participating in other events, the sources said. 
Prime Minister would be addressing the Sixth World Government Summit being held in Dubai at which India has been extended 'Guest of Honour' status. He will also meet the Indian community in UAE and Oman.
The PM Modi's visit to Palestine comes days after India hosted an Israeli head of state for the first time in history of the two nation's bilateral relations. Israeli PM Benjamin Nentanyahu was in India for a state visit between January 14 and 19. 
The issue of Indian support to the two-state solution was also discussed during the meeting between Prime Minister Modi and Netanyahu. A joint statement issued at the end of the official dialogue between the two sides expressed support for an early "resumption" of the peace talks between the Israeli government and the Palestinian Authority.