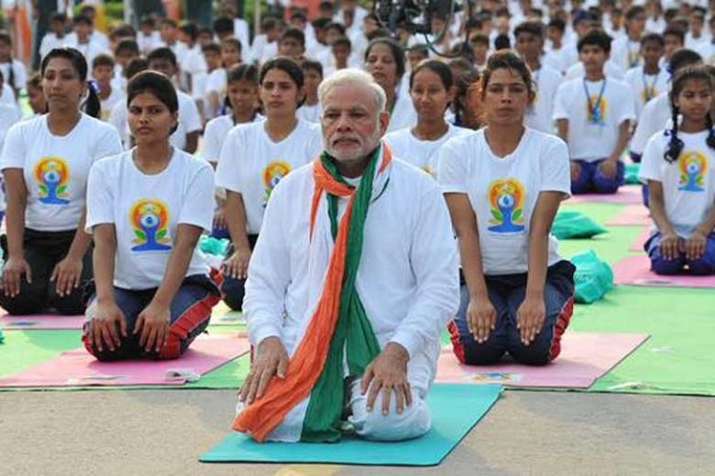 International Yoga Day, commonly known as Yoga Day is being observed on Thursday all over the world. Prime Minister Narendra Modi will join thousands of volunteers performing yoga asanas in Uttarakhand's Dehradun to mark the 4th International Yoga Day while many Union ministers will join similar events across the country. 
The exercise in Dehradun will be held in the picturesque lawns of the Forest Research Institute (FRI) in the lap of the Himalayas.   
Meanwhile, Haryana Chief Minister Manohar Lal Khattar will be the chief guest at a state-level programme to be held at Jhajjar on the occasion of Yoga Day on Thursday. 
The occasion will be presided over by Haryana Agriculture Minister O P Dhankar, an official spokesman said. 
​​International Day of Yoga is celebrated annually on 21 June since its inception in 2015. Prime Minister Narendra Modi in his UN address suggested the date of June 21. 
(WATCH VIDEO) How Yoga helps is losing those extra pounds
(With PTI inputs)​