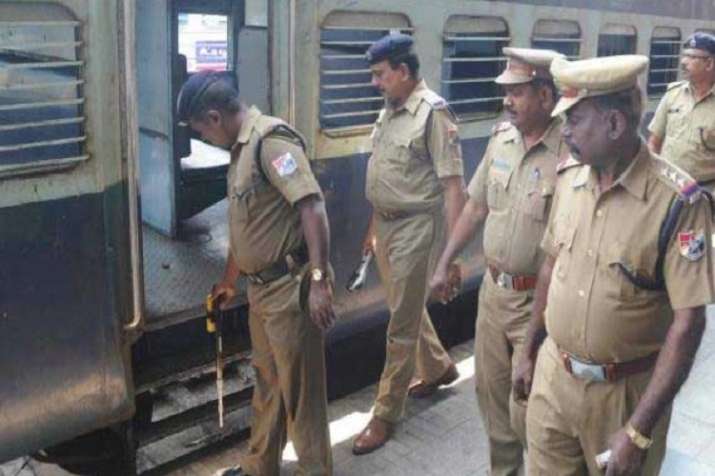 Several passengers on an express train from Chennai to Patna were robbed by armed dacoits in Uttar Pradesh's Chitrakoot district early on Monday. The dacoits looted cash and jewellery from the passengers, police said. More than a dozen passengers were injured in the incident.
The dacoits barged into the coaches of the Ganga-Kaveri Express around 1.30 am while the train was enroute to Patna in Bihar.
As the train departed from the Manikpur railway station and was heading for Allahabad, it was halted by the dacoits who blocked the rail tracks, said a police officer.
"The dacoits raised the signal near the Panhai railway station and barged into two coaches, attacked and threatened clueless sleeping passengers," he added.
The dacoits took more than an hour to carry out the attack. Police arrived after receiving a call on the emergency service number.  
Accounts given by the passengers to the police confirm that there were a dozen armed men, who had smashed glass panes of the two sleeper-class bogies and bashed up the people inside.
District Magistrate and other senior officials including Deputy Inspector General Chitrakoot rushed to the site after receiving information about the attack.
Search operation to nab the dacoits is on.
"Teams led by the Superintendent of Police Manoj Kumar Jha, additional SP Balwant Chowdhary are combing the area," an official said.
The train was allowed to proceed to Allahabad nearly two hours after the incident.
Police suspect local gangs to be behind the attack, while a section of the local intelligence unit (LIU) suspects that the robbery could have been carried out by dacoit Babuli Kol gang, carrying a reward of Rs 5.5 lakh on his head.