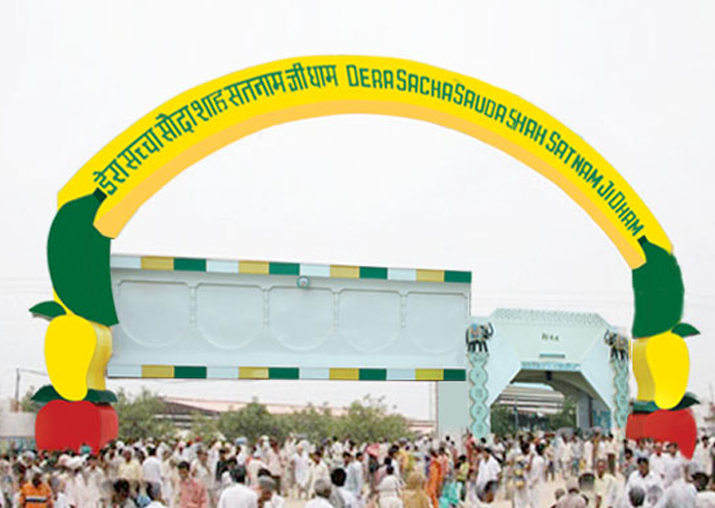 The Special Investigating Team (SIT) of the Haryana Police today arrested a constable of Chandigarh Police for his alleged involvement in plotting jailed Dera Sacha Sauda chief Gurmeet Ram Rahim Singh's escape from CBI court in Panchkula on September 25.
The constable has been identified as Labh Singh. He was posted in the Intelligence Wing of Chandigarh police. 
According to reports, Singh had come to Panchkula in the Dera chief's convoy on August 25 – the day a special CBI court had here convicted Ram Rahim to two different rape cases. 
Panchkula Deputy Commissioner of Police (DCP) Manbir Singh said that Singh was under the scanner for the past over a month after the incident. 
"He failed to justify his movement in Panchkula while being on duty in Chandigarh. SIT had enough evidence to arrest him," he said.
Meanwhile, Police also arrested Gopal Singh, the head of the dera's Rajasthan unit and a resident of Gurusar Modia, and Dera's Chartered Accountant and CEO of MSG Company CP Arora over his alleged involvement in Panchkula violence conspiracy.
Meanwhile, police said that Dera chairperson Vipassana Insan on Monday failed to turn up for questioning before the SIT in Panchkula. Vipassana, police said, had sent the written communication along with the medical certificate citing health problems. She has asked for some time to join the investigations.
Last week, a local court in Panchkula had sent jailed Dera chief's 'adopted' daughter Honeypreet Insan and her accomplice Sukhdeep Kaur to judicial custody till October 23.
Honeypreet has been charged with sedition for allegedly inciting violence after a special CBI court in Panchkula held Ram Rahim guilty in two different rape cases and sentenced him to 20-years RI.