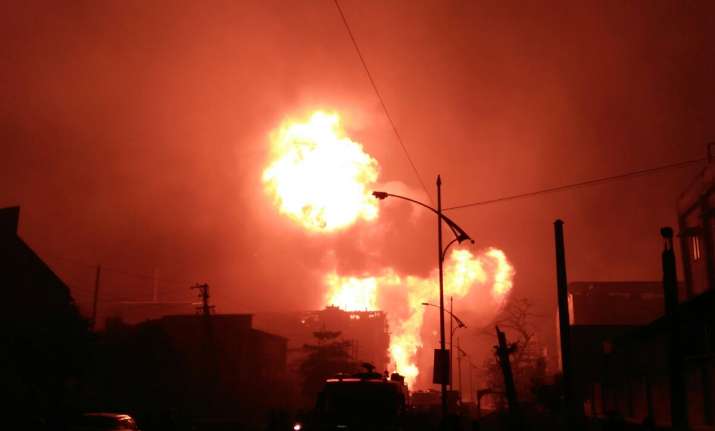 At least three people were killed and thirteen injured after a massive fire broke out after an explosion inside a boiler at a chemicals company in Boisar-Tarapur industrial estate in Maharashtra's Palghar district in late hours of Thursday, police said. 
Seven fire tenders were rushed to the spot to douse the fire, which started from a chemical factory. The blaze had reportedly engulfed two nearby factories too.
Palghar district collector Prashant Narnaware, who reached the accident site in the early hours of Friday, said that work to extinguish the fire and rescue people is underway. 
"There is a fire after boiler blast in the Boisar industrial estate. Our team has reached the spot with fire brigade," Manjunath Singe, Palghar Superintendent of Police said. "The fire has spread to another companies adjacent to the company and details about casualty is yet to be ascertained," he added.