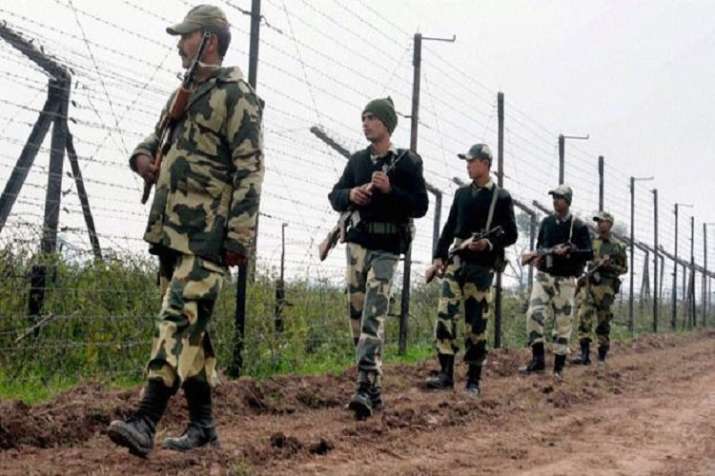 A UN report today suggested that Pakistan-based banned terror outfits Hizbul Mujahideen and Jaish-e-Mohammed had recruited and used children during clashes with security forces in Jammu and Kashmir last year.
This comes two days after an India TV report revealed that a Pakistani kid was nabbed at the border. This raised speculations of innocent children being used by Pakistan based militant groups to spread terror in Jammu and Kashmir.
Also Read | Exclusive: Pakistan sending 'innocent kids' for spreading terror in Kashmir?
India TV report said that a kid, aged around 9-10 years, was found wandering suspiciously along the Line of Control. He had even disclosed his name and the fact that he had come from Digwar village in Pakistan.
The kid further revealed that he was sent by an "uncle" with long hair, who directed the kid to bring back some stuff that was lying in the jungle.
The UNSG Antonio Guterres report suggested that children continue to be affected by incidents of violence between government forces and armed groups, particularly in states like Jharkhand, Chhattisgarh and during tensions in Jammu and Kashmir.
Also Read | Pak terror groups used children in Kashmir during clashes with security forces: UNSG report
Citing government data, the report revealed that 188 civilians were killed in Naxal-affected regions, but no disaggregated data on children were available. In March this year, a 15-year-old boy was killed during clash between the security forces and Lashkar-e-Taiba terrorists in Padgampora village of Pulwama district in Jammu and Kashmir.
In Pakistan, the report said, the UN continued to receive reports of the recruitment and use of children, including from madrassas, also, the alleged use of children by armed groups for suicide attacks.
In January, Tehrik-e-Taliban Pakistan released a video showing children, including girls, being instructed how to perpetrate suicide attacks.