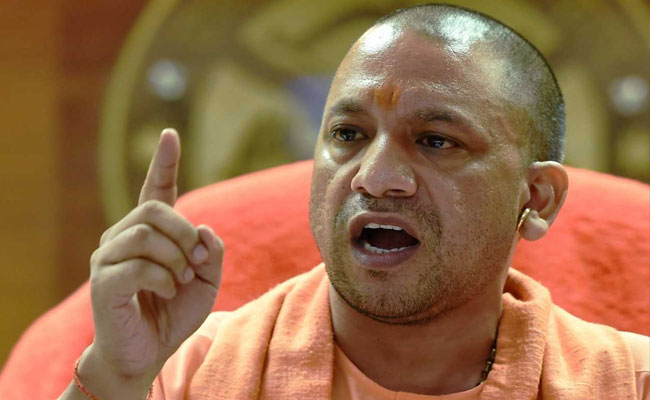 Launching a scathing attack on Sanjay Leela Bhansali over his controversial movie "Padmavati", Uttar Pradesh Chief Minister Yogi Adityanath today said that  it has become his habit to play with public sentiments.
Though the UP chief minister said that it's wrong to threaten Bhansali and Deepika Padukone, he pointed out that the film maker was no less guilty.
"No one has the right to take law into own hands whether it is Sanjay Leela Bhansali or anyone else… I feel that if those threatening (actors of the film) are guilty, Bhansali is no less guilty," Yogi Adityanath said. 
"It has become his habit to play with public sentiments," he added. He further said that if there is any action, "it will be against both the sides".
Also Read: Rajat Sharma watched 'Padmavati', says 'there is not a single scene, dialogue, sequence that hurts Rajput pride'
The Uttar Pradesh government has said it would not allow the movie's release till certain "controversial portions" are removed.
The chief minister further said that his government has already made its stand clear on the issue and has submitted it in writing to the Information and Broadcasting Ministry. 
On Monday, Madhya Pradesh Chief Minister Shivraj Singh Chouhan publically announced that the movie will not be screened in the state even if the censor board gives its nod for the release of the film. Rajasthan Chief Minister Vasundhara Raje Scindia has also asserted that the movie will not be released in the state till necessary changes as per the suggestions given to the Centre were incorporated in it.
As far as the Congress is concerned, there seems to be a clear division in the party over the issue. While Punjab Chief Minister Captain Amarinder Singh has justified the protests by saying that historical facts should not be distorted, Karnataka Chief Minister Siddaramaiah has supported Bhansali on the issue.
Slamming the ongoing protests against Bhansali's yet-to-be-released movie, West Bengal Chief Minister Mamata Banerjee alleged that it reflected the existence of the state of  "super emergency" in the country. 
The film is based on Rajput queen Padmavati. Amid rumours that there was a romantic dream sequence between Padmavati and Alauddin Khilji's characters, various Rajput and other groups have been protesting across the country, including in Rajasthan, against the film, alleging it "distorts" history and hurts sentiments of people. 
However, India TV Editor-in-chief Rajat Sharma, after watching the movie, said that there was "not a single scene, dialogue or sequence in the film Padmavati that could hurt Rajasthani or Rajput pride".  
Historians are, on the other hand, divided on whether Rani Padmavati even existed.