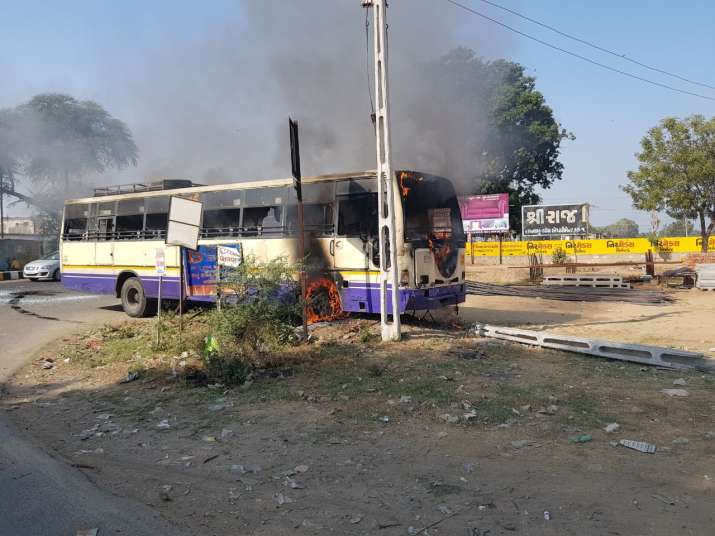 Sporadic incidents of violence on Saturday took place in parts of Gujarat against the release of the movie 'Padmaavat', even as the Supreme Court cleared the decks for the all-India release of the flick on January 25.
Incidents of arson and vandalism were reported in many areas, from Banaskantha to Gandhinagar, creating roadblocks for commuters at several points. 
A protest was carried out by an outfit 'Mahakal Sena' in Banaskantha by setting vehicles and tyres on fire, triggering massive traffic jam on National Highway 27. Agitators in Gandhinagar also torched vehicles to register protest.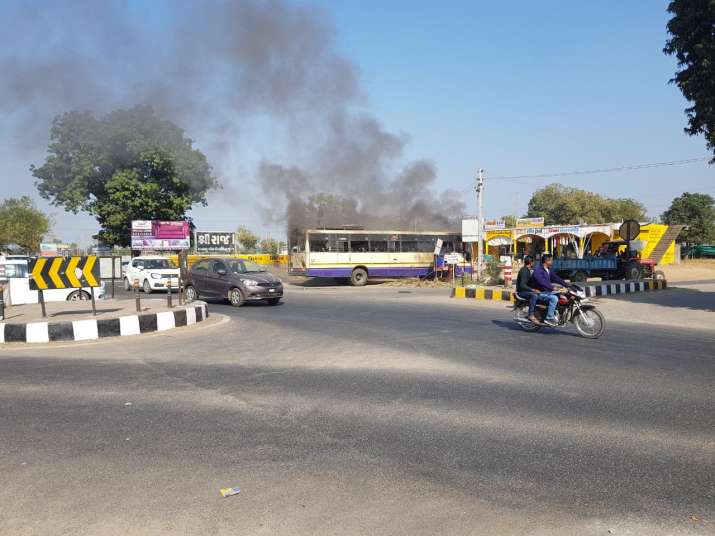 Earlier, fringe outfit Karni Sena announced Bharat Bandh on January 25 over the release of the movie. They also staged a protest in Ambala, and threatened to burn down theaters that screen the film.
Lokendra Singh Kalvi, Karni Sena chief, will be in Mumbai on that day to ensure that the bandh remains effective.
A mob, believed to be members of the Rajput Karni Sena, on Monday had vandalised a school in Madhya Pradesh's Ratlam city after students performed on the song "Ghoomar" from the film Padmaavat.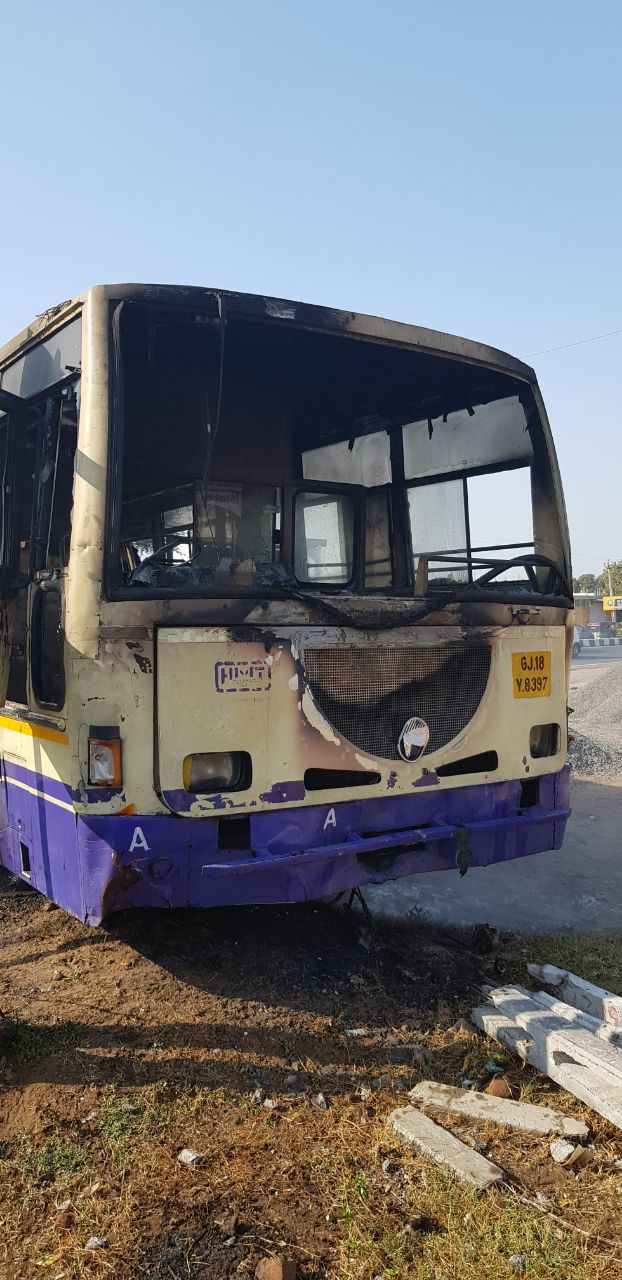 Gujarat Multiplexes say 'no' to screening of Padmaavat
Amid the controversy, Rakesh Patel, the Director of Gujarat Multiplex Association said that the theatre owners have decided not to screen the movie, as they are scared of the protest and can't afford to bear the loss. 
"We have decided not to screen the movie in the whole of Gujarat. Everyone is scared. No multiplex wants to bear the loss. Why will we bear the loss?" he said.
The Supreme Court on Friday rejected a plea seeking an urgent hearing on a plea that sought cancellation of Censor Board's certificate granted to movie 'Padmaavat'. 
A bench comprising Chief Justice Dipak Misra and Justice A M Khanwilkar and D Y Chandrachud also rejected the submission that the screening of the movie may cause a serious threat to life, property and law and order. 
"Maintaining law and order is not our job. That is the job of the state. Prayer rejected," the bench said while refusing to accord urgent hearing on the fresh plea filed by lawyer M L Sharma. 
Karni Sena has once again created a ruckus in connection to the controversial Bollywood film "Padmaavat". On Saturday, the members of the Rajput organization stage protest against the film in Ambala and threatened to burn down the theatres if they screen the film. The fringe outfit has also announced Bharat Bandh on 25 January over the release of 'Padmaavat.'
WATCH VIDEO: