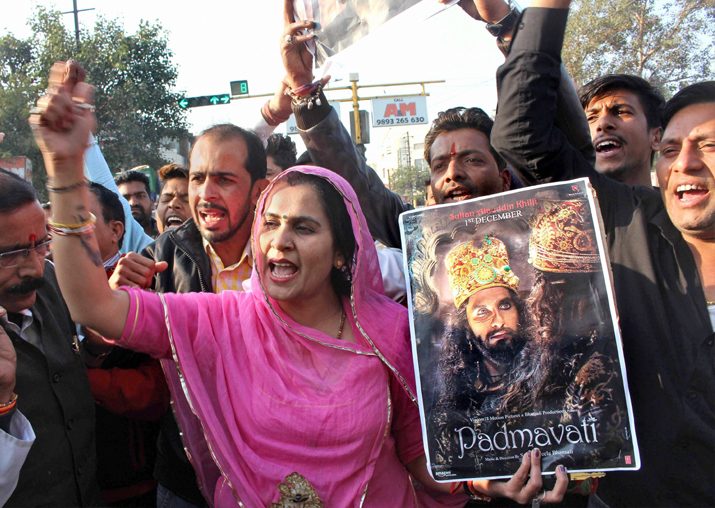 An RSS official today alleged that Sanjay Leela Bhansali's film 'Padmaavat' is an attempt to "hurt" public sentiments by presenting heroic characters and their lives on the basis of unconfirmed and controversial information. 
RSS north-west regional sanghchalak Bhagwati Prakash said that films should spread the message of social harmony and brotherhood. 
"The film is being released on the lives of heroic characters for pure commercial interest, which is based on unconfirmed, controversial and imaginary information," Prakash alleged in a statement. 
"It is an attempt to hurt public sentiments and disturb social harmony, and the matter is of grave concern," Prakash said. 
Cinema hall owners and people of the country should refrain themselves from watching the movie and condemn it, the statement said. 
"What do we want to show by presenting barbaric atrocities committed by ruler Alauddin Khilji," he said. 
"Khilji had looted states, made people slaves, forced women to marry him. Due to his atrocities, countless warriors sacrificed their lives," the statement added.