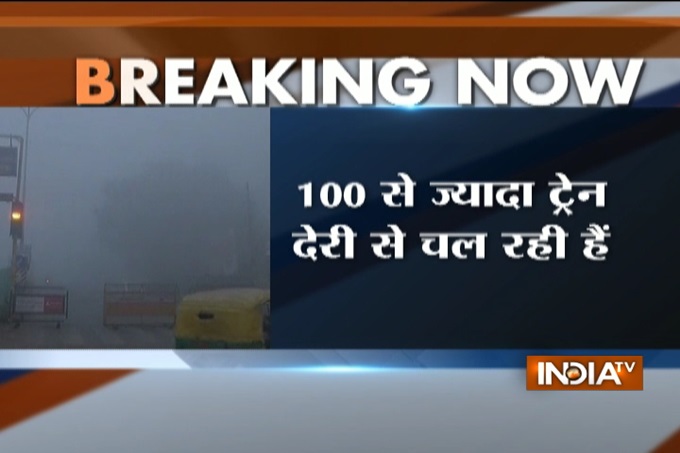 At least 101 trains were running behind schedule and seven were cancelled due to dense fog in parts of north India on Saturday morning, a media report said.
"At least 101 trains were running behind the schedule due to the dense fog," ANI tweeted.
The railway has also rescheduled 18 trains on Saturday.
As many as 101 trains delayed, 18 rescheduled and 11 cancelled due to #fog (Visuals from New Delhi Railway station) pic.twitter.com/FoOGNf7A3p

— ANI (@ANI) December 10, 2016
Meanwhile, according to the Delhi International Airport Limited, which manages operations at the Indira Gandhi International airport here, six international flights, 13 domestic flights were delayed.
Meanwhile, airlines have requested all passengers to cross check their flight status before leaving for the airport.
Delayed International flights at Delhi's IGI Airport-Arrival : 5, Departure : 1; delayed domestic flights-Arrival : 3, Departure : 10. pic.twitter.com/6DwoPFFIOo

— ANI (@ANI) December 10, 2016
Yesterday, the maximum temperature settled at 26.6 degrees Celsius while the minimum temperature was recorded at 7.7 degrees.