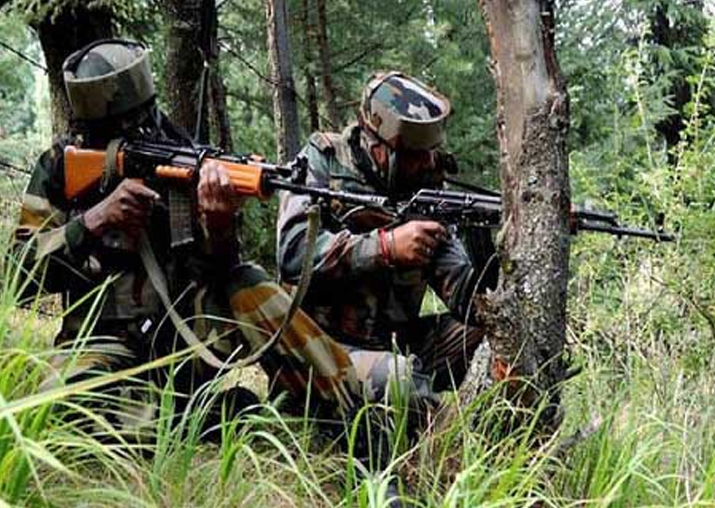 Myanmar-based National Socialist Council of Nagaland-Khaplang (NSCN-K) rebels on Tuesday attacked an Indian Army base in Arunachal Pradesh's Niausa area.
Kohima-based Army spokesman Chiranjeet Konwer said there was no casualty or damage to the Company Operating Base of the Longding battalion in the attack.
However, the NSCN-K via social media claimed that a combined operation group "inflicted heavy casualties of more than 40 Indian soldiers killed on the spot and many more injured".
Konwer said the firing took place at around 1.15 a.m.
"They fired five to 10 rounds of ineffective small arms along with a Lathode grenade. The rebels fled after alert sentries effectively retaliated."
Konwer said that the army was forced to control its firing keeping in mind the safety of the villagers in the vicinity. He said a search operation to nab the fleeing rebels was ongoing. 
The NSCN-K said that it used rockets, 40 mm, mortars, explosives and assorted automatic weapons in the attack, claiming that the rebels reached their safe place without any casualty.
In response, Konwer said the NSCN-K's statement was only to create "sensationalism" and were "baseless and false".
Last month, the Indian Army had said it inflicted "heavy casualties" on NSCN-K rebels during a firefight in Myanmar's Langkhu village opposite Longwa village in Nagaland's Mon district.
India shares a winding 1,643-km mostly porous border with Myanmar. But there is a regulated movement of people up to 16 km on either side.
The NSCN-K, which unlike the NSCN-IM has broken the ceasefire deal it earlier signed with New Delhi, is known to have bases in Myanmar.