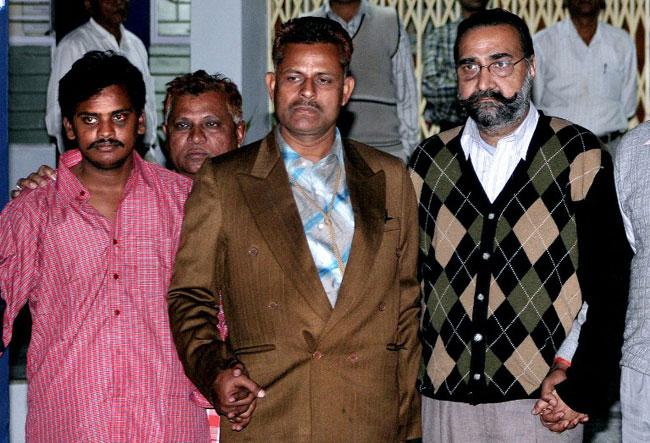 A Central Bureau of Investigation (CBI) court on Monday awarded death sentence to Surinder Koli and Moninder Singh Pandher in connection with one of the 16 cases of the sensational Nithari killings. The case relates to the killing of 20-year-old Pinki Sarkar. Special Judge Pawan Kumar Tripathi pronounced the sentence after finding them guilty of rape, murder, abduction and criminal conspiracy over the killing of Pinki, terming the case as 'rarest of the rare'.
On Saturday, the CBI court had held both the accused guilty of attempted rape, murder and destruction of evidence. Of the 16 cases, seven have been decided so far and the Ghaziabad court has awarded prime accused Surinder Koli death penalty in each case.
Saturday's verdict was in the eighth case out of the 19 killings. It is the second case, so far, in which both Pandher and Koli have been named as accused. 
Koli was convicted for the murder of a girl Rimpa Halder who went missing in Noida adjoining Delhi in Dec 2006. After investigations by the police she was found to have been murdered by Koli.
During the probe, 19 other skeletal remains were recovered from a drain adjacent to a house in Nithari village of Noida where Koli worked as domestic help for businessman Moninder Singh Pandher who owned the house. Both Koli and Pandher were sentenced to death in the case. However, the Allahabad High Court later acquitted Pandher and upheld the death sentence of Koli. 
Prior to the Pinki Sarkar case, the two were convicted and sentenced in six cases, while nine are in various stages of trial, public prosecutor Jaiprakash Sharma said.