Follow us on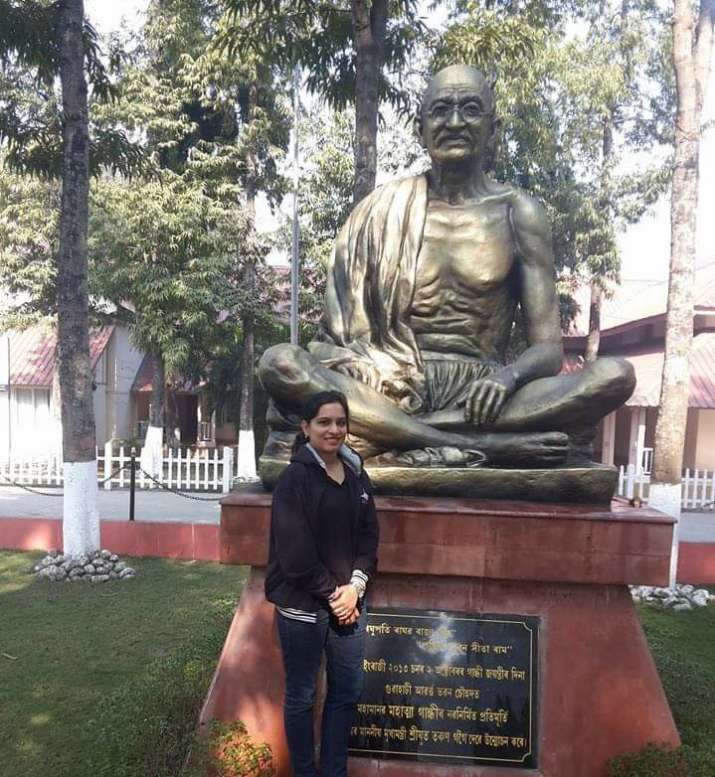 An Indian Administrative Services (IAS) officer recently triggered a massive row when she posted a tweet about Mahatma Gandhi.
The tweet went viral for its "absolutely and blatantly" derisive tone against the father of the nation. Leaders from various political parties demanded exemplary action be taken against her.
Nidhi Choudhari was consequently issued a show cause notice and was transferred without notice -- adding to the growing list of office-holders that fall prey to India's lack of sense of humour and judgement.
Choudhari had, on May 17, tweeted, "What an exceptional celebration of [Gandhi's] 150th birth anniversary year is going on. High time we remove his face from our currency, his statues from across the world, rename institutions, roads named after him! That would be a real tribute from all of us. Thank you Godse for 30-1-1948."
The tweet now stands deleted.
Deleted, because people failed to judge the hidden sarcasm.
Choudhari posted the tweet a day after the then Bharatiya Janata Party (BJP) candidate from Bhopal (and now an MP), Sadhvi Pragya Thakur, said Nathuram Godse was a true patriot.
For the unversed (and we don't think there are many), Nathuram Godse assassinated Mahatma Gandhi in broad daylight on January 30, 1948.
Thakur's comment was followed by an outrage, prompting even Prime Minister Narendra Modi to flay his party worker.
The anti-Gandhi comment, however, found several takers on Twitter and the micro-blogging site was soon filled with hate comments against Bapu.
To this end, Choudhari tweeted what she tweeted.
But since we are daft at deciphering tweets, we will take a deeper look into Choudhari's Twitter timeline.
Daft, because this is not the first time when the entire nation has misjudged an entirely innocent comment or tweet. Be it the banter between Bollywood superstar Shah Rukh Khan and his friend and filmmaker Karan Johar on Twitter or the camaradarie between cricketers, India has often failed to pick on humour.
We will anyway stick to Nidhi Choudhari and her tryst with social media.
On May 31, Nidhi tweeted: "I have deleted my tweet of 17.05.2019 w.r.t. GandhiJi because some people misunderstood it. If only they had followed my timeline since 2011 they would've understood that I would NEVER even dream of insulting GandhiJi. I bow before him with deepest regard & will do till last breath."
If one were to read through the complete thread of the May 17 tweet, it can be said Choudhari's tweet was indeed sarcastic.
In one her replies to a Twitter user, Nidhi said, "It was written with sarcasm so that legacy of GandhiJi do not get insulted due to soiling of notes or vandalism of statues. If u would have read my tweets since 2011, you would understand I would NEVER do anything insulting to freedom fighters. Even courts give stress on intention."
Nidhi, in April, 2019 had tweeted: "I have known no distinction between relatives & strangers, countrymen & foreigners, white & coloured, Hindus & Indians of other faiths, whether Mussalmans, Paris, Christians or Jews I may say that my heart is incapable of making any such distinctions#GandhiJi#TuesdayMorning"
Then, in October, 2018, she had tweeted: "ThankU Mahatma for giving truth & non-violence a meaning that no dictionary can actually explain. ThankU for enriching the spiritual fabric of India & her millions of people. Bless us with a heart full of love, forgiveness & peace#Gandhiji #BapuAt150 #MahatmaGandhi #GandhiJayanti"
Though India TV could not independently speak to Nidhi Choudhari about her motive with the tweet, it can be harmlessly said she, as she had claimed, does seem to be ardent fan and follower of the father of the nation.
Nidhi has mentioned Gandhiji in various other tweets of hers too.