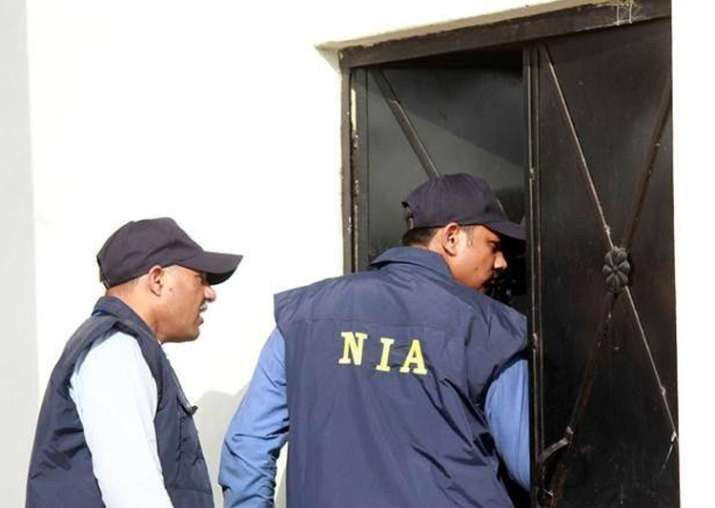 Continuing its probe into terror funding by Pakistan-based groups to stoke unrest in the Kashmir, the National Investigative Agency (NIA) today conducted fresh raids across five locations in Jammu and Kashmir and seized incriminating documents and foreign currency.
"NIA took up fresh searches at five more locations belonging to secessionist and separatist elements and traders suspected of hawala activities and terror funding," the agency said. 
Searches were counteracted in four locations in Kashmir Valley and one in Jammu region. 
"During the searches, Pakistani currency (a few thousand) and currencies belonging to the UAE and Saudi Arabia have been found and seized apart from other incriminating material. The concerned persons are being questioned," it added. 
In continuation of yesterday's searches at multiple locations in Kashmir, Delhi and Haryana, NIA took up searches today at 5 more locations pic.twitter.com/vDAOzxNOML

— ANI (@ANI) June 4, 2017
The agency had on Saturday conducted multiple raids across Srinagar, Delhi and Haryana and seized over Rs 1 crore in cash, letterheads of banned terrorist groups like LeT and incriminating documents.
Yesterday. denouncing the raids by NIA, the separatist camp here warned of 'dire consequences' and street protests against such 'arbitrary measures' by the government. 
Searches conducted at locations belonging to secessionist,separatist elements&traders suspected of hawala activities & terror funding in J&K

— ANI (@ANI) June 4, 2017
"The current raids being conducted by NIA and the hype and sensationalism around it just goes on to show the desperate attempt by Indian government to vilify and discredit the resistance leadership and in turn discredit the people's freedom movement. We warn Delhi of dire consequences if all these harassing measures are not stopped forthwith. If these unnecessary raids are not stopped, people will take to streets and resent these arbitrary measures with their full might and will," chairmen of both factions of Hurriyat Conference - Syed Ali Shah Geelani and Mirwaiz Umar Farooq - and JKLF chief Yasin Malik said in a joint statement here.