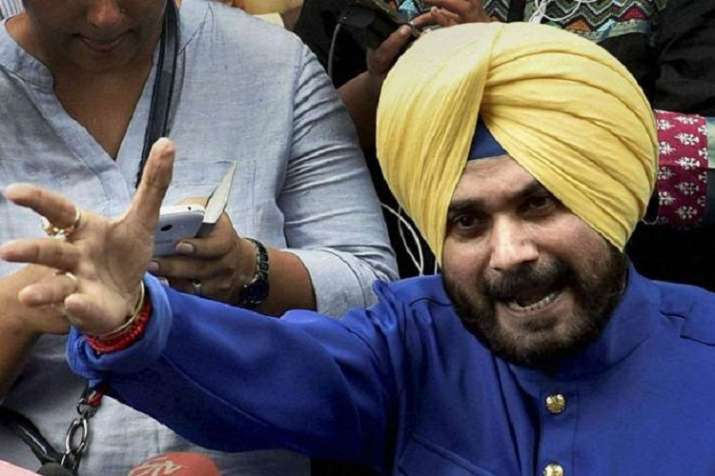 Congress' outspoken and controversial leader Navjot Singh Sidhu has damaged his vocal chords due to back-to-back election rallies. The cricketer-turned-politician has now been advised complete rest for three to five days, news agency ANI reported.
According to an official statement, Sidhu addressed about 70 rallies during an intensive 17-day election campaign in Madhya Pradesh, Chhattisgarh and Rajasthan. "The exhaustive schedule has injured his vocal cords. The doctors told him that he was on the brink of losing his voice and have suggested complete 3 to 5 days rest," the statement said.
The statement further added that the Punjab minister has gone to an undisclosed location for complete check up and recovery.
Navjot Singh Sidhu has been making headlines for the past few days due to his Pakistan visit to attend the Kartarpur Sahib corridor ground breaking ceremony. 
He kicked up a storm by stating that it was Congress president Rahul Gandhi who asked him to attend the event. However, Sidhu later backtracked from his statement.
"Get your facts right before you distort them, Rahul Gandhi Ji never asked me to go to Pakistan. The whole world knows I went to Pakistan on Prime Minister Imran Khan's personal invite," Sidhu tweeted.
A day earlier in Hyderabad, Sidhu had mocked Punjab CM Capt Amarinder Singh, when reporters asked him about going to Pakistan despite his disapproval.
"Rahul Gandhi is my captain. It is he who sent me to Pakistan. Rahul Gandhi is the captain of the captain (Amarinder Singh) also," Sidhu had then said.
Sidhu's visit to Pakistan had riled Amarinder Singh, who said he tried to dissuade Sidhu, following a grenade attack in Amritsar that left three people dead.
Since his return from Kartarpur, Sidhu has been criticised for lavishing praise on Pakistan PM Imran Khan, who too showered special attention on him.
He was also targeted over a photograph which showed him posing with Gopal Singh Chawla, the Pakistan Gurdwara Parbandhak Committee head who is considered pro-Khalistan.
(With inputs from agencies)