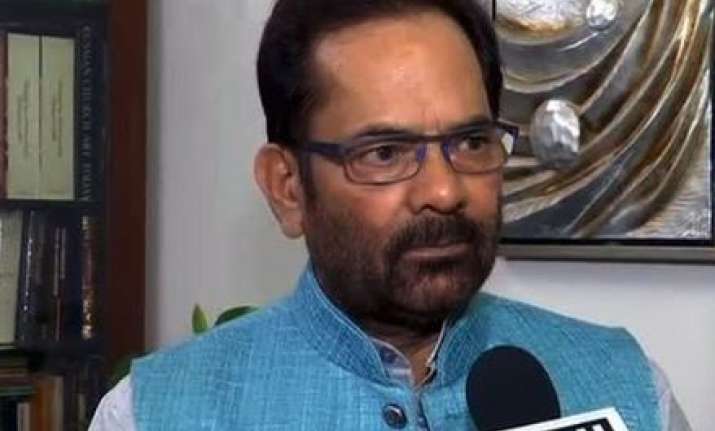 After the Congress' announcement that it will hold an Iftar party, Union Minister of Minority Affairs Mukhtar Abbas Naqvi also announced, on Tuesday, that he will host the same for divorced women and their families on Wednesday.
Congress will also hold the Iftar on the same day.
Interestingly, on Monday, controversial Telangana BJP MLA T Raja Singh Lodh said that only those "begging for vote" host Iftar parties, declaring he would neither host nor  attend such events. 
Known for making contentious statements, the MLA from Goshamahal constituency in Hyderabad posted a video message on  a social networking site where he said one of his friends  suggested him to hold an Iftar party like many other lawmakers  do during the holy month of Ramzan. 
"These days many Telangana legislators are busy  hosting Iftar parties, wearing skull caps and taking selfies. They think if they have to do vote bank politics, they will have to think of 'sabka saath, sabha vikas' (together will all, development for all). 
"This is their thinking. Those who sit with them (those attending Iftar) are 'vote ke bhikhari' (beggars for vote). My thinking is different," he said. 
Singh said his religion Hinduism taught giving respect to everyone. 
"But some religions and their religious books preach to kill Hindus as they are 'Kafir' (a term literally meaning non-believers but often construed as insulting to followers of other religions). How can I attend an Iftar or host one for those who talk of killing Hindus?" he said. 
(With PTI inputs)