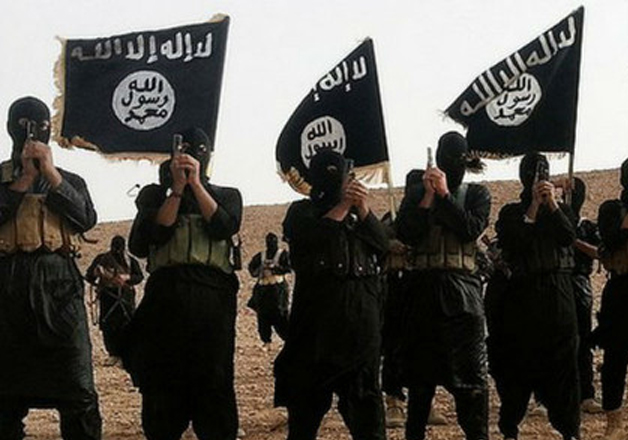 Islamic State suspect Subahani Haja Moideen has revealed that most youngsters from India who have joined the terror group are based in the Syrian city of Raqqa.
According a report in Times of India, the 31-year-old, arrested by the NIA last month had spent two months in the territory held by ISIS and that he had met some of the 2015 Paris attackers during his training in Iraq in 2015.
As many as 60 Indians have reportedly joined ISIS since 2014 and some have been killed in fight against international military coalition. 
According to an estimated 7,000 to 10,000 ISIS militants are based in Raqqa, the self-proclaimed capital declared by ISIS in Syria, while many of them are believed to be heading towards Mosul in Iraq where US and allied forces are in last stage to retake the city.
Moideen also informed intelligence agencies that he had interaction with another ISIS senior member from India, who he was in touch with regularly during his five-month stay in Mosul last year. 
Intelligence agencies said that they are now trying to verify his claims as their assessment suggests many Indians, including 22 from Kerala, are fighting for the ISIS in Afghanistan.
Quoting top government officials, the TOI report said that Moideen provided interesting details about life of an ISIS militant inside its territory.
Moideen, they said, entered Iraq from the Turkish city of Urfa by cutting a barb wire at the border in April 2015. Several militants from Jordan, Germany, Europe, UK, France, Lebanon, Pakistan and Afghanistan, also crossed the border with their families at that time.
He claimed that once a foreign fighter, like him, reaches ISIS territory, he is kept in a group of other foreign fighters. In his group, there were around 25 members including Pakistani national and former LeT bomb maker Mohammad Ghani Usman, arrested from Austria earlier this year and charged for Paris attacks.
From there, they were taken to Tel Abaid town of Syria where they were kept in small houses and were told to attend two-hour long religious class every day.
After daily classes, held only for a couple of weeks, three senior ISIS militants delivered the 'baith' (oath) of loyalty to recruits, six at a time, in the name of group's leader Abu Bakr al-Baghdadi.
"We were given food twice a day, once before 10 am and second meal after sunset. The day usually began very early in the morning when we pray, and then do exercise. After that we have to attend the two hours religious class everyday which is taken in Arabic and also translated in English," it quoted Moideen as saying.
After that, the men were taken to Mosul to the ISIS military training camp. Moideen was kept in a group named Umar Ibnu Khatab Khatiba, headed by a French national with the given name of Abu Suleiman Al-Francisi.
Moideen said that while he waited for an assignment, he and other fighters had independent houses and access to gymnasiums, swimming pool and wi-fi centres. 
Moideen also informed that he was radicalised and recruited in ISIS through social media platforms and had a Swedish handler. 
He had left India for Istanbul from Chennai in April 2015 on the pretext of performing umrah, but came back in September 2015 after informing Indian authorities in Turkey that he had lost his passport and was arrested on October 6. NIA said that they were not aware about Moideen's presence in the war-zone till the time he was arrested.