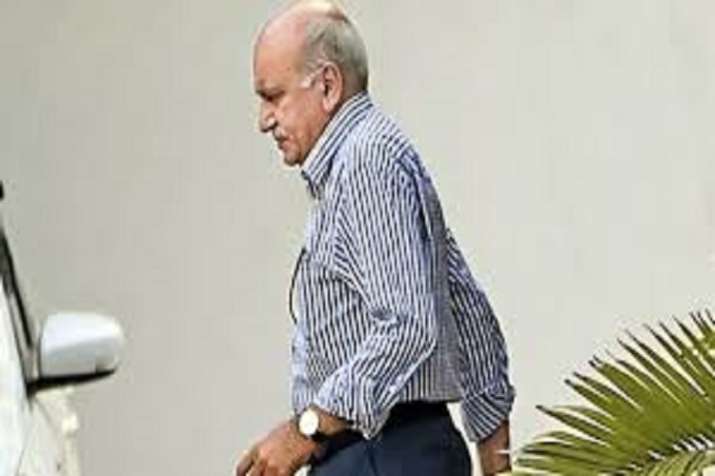 After days of shrugging off the sexual harassment allegations against him amid the ongoing #MeToo movement, Minister of State for External Affairs MJ Akbar resigned from his post on Wednesday evening.
In a brief statement, MJ Akbar said he had decided to seek justice in a court of law in his personal capacity. 
ALSO READ: MJ Akbar resigns as minister over #MeToo allegations, says 'it's appropriate to step down and challenge false accusations' 
"I deem it appropriate to step down from office and challenge false accusations levied against me, also in a personal capacity. I have, therefore, tendered my resignation," Akbar said.
REACTIONS
Reacting over Akbar's resignation, women journalists, who have levelled sexual harassment allegations against him,  said they feel vindicated. 
"As women we feel vindicated by MJ Akbar's resignation. I look forward to the day when I will also get justice in court #metoo," journalist Priya Ramani said.
Saba Naqvi : On Maha Ashtami Devi Durga slays the demon...#MJAkbar gone.
Earlier, 17 women journalists who have worked with 'The Asian Age' newspaper, came out in support of their colleague Priya Ramani who has accused MJ Akbar of sexual harassment.
WATCH: These 8 women accused MJ Akbar of sexual harassment 
The journalists have urged the court to hear their testimonies against Akbar, claiming that some of them suffered sexual harassment by the minister and others have been a witness to it.
Meanwhile, M J Akbar's criminal defamation complaint against journalist Priya Ramani has been scheduled to come up for hearing on Thursday in Delhi's Patiala House court.
WATCH: What women journalists who levelled harassment allegations against MJ Akbar said over his resignation: