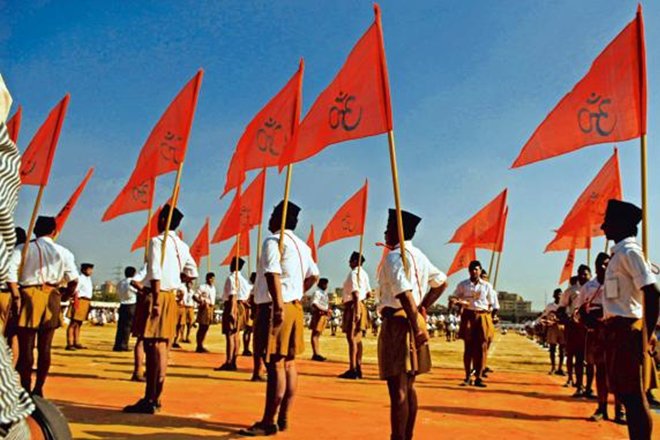 Terming incidents of racially motivated attacks on Indians abroad as "stray incidents", an RSS functionary who handles the right-wing outfit's overseas affairs, slammed the media for creating "hype" over the issue.
While condemning the attacks on Indians on foregin soil, Sadanand Sapre, Coordinator of RSS Viswa Vibhag, said they should not be generalised.
"Media many a times exaggerate the scene. Yes, some instances are there. To create hype... that is the nature of media," Sapre said yesterday, adding that such incidents should be stopped.
To a query about recent attacks against Indians in the US, Sapre said, "Don't generalise the scenario."
Referring to incidents of attacks on Indians in Uganda in the 1960s, he said every Indian was attacked and thrown out of that country particularly during the rule of Idi Amin.
"Is that happening in the US? Is that happening in Australia? No," Sapre said.
"Let us not put everything in a single bracket. There are many Americans who are there to protect Indians," he added.
Sapre's comments came in response to a question about attacks on Indians abroad during an interactive session after a programme organised here as part of 'Navathi' celebrations of Bharathiya Vichara Kendram Director P Parameswaran.
Referring to incidents of attacks against Indians at Melbourne in Australia some years back, Sapre said in some cases Indians were at fault.
"Melbourne incidents reported by media gives an impression that all Indians are being targeted. So, I spoke to local people. They said that is not (the case). It is not at all that all the Indians are targeted. Media has a habit of creating hype," he said.
"These are stray incidents and those sorts of stray incidents are everywhere... even in India," Sapre said, referring to incidents of attacks against people from Bihar in Mumbai some years back.
Sapre further said activists of Hindu Swayamsevak Sangh abroad were providing necessary assistance including legal aid for those Hindus targeted.
"Some action is to be taken... some kind of legal action... That is happening over there," he said.