Follow us on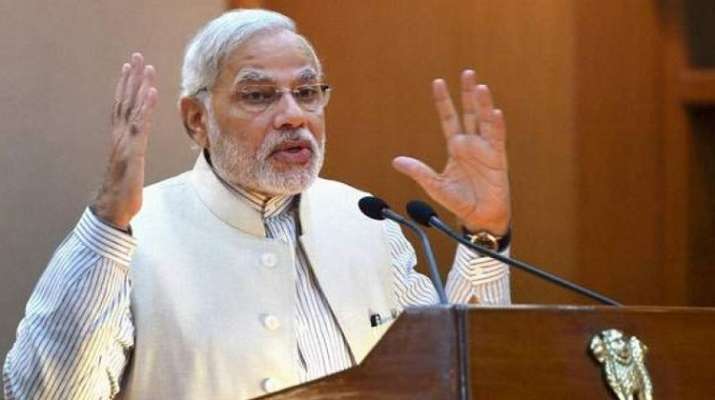 In an apparent reference to the Indian Air Force pilot released by Pakistan, Prime Minister Narendra Modi on Saturday said 'Abhinandan' used to mean welcome, but its meaning has changed now. At a housing ministry event in Delhi, the prime minister said world takes note of what India does and the nation has the power to "change dictionary meanings". 
His remarks came a day after IAF Wing Commander Abhinandan Varthaman was handed over to India by Pakistan after being in captivity for nearly three days. He was captured on February 27 by Pakistan following a dogfight between the two air forces in which his MIG-21 was shot down.
"The world takes note of what India does ... India has the strength to change the meaning of words in the dictionary.
"Abhinandan once used to mean welcome. And now the meaning of Abhinandan will change," he said.
Soon after the pilot was released, Modi had tweeted, "Welcome Home Wing Commander Abhinandan! The nation is proud of your exemplary courage."
At the event, which also saw the participation of technology providers, start-ups, researchers, developers, academia, public sector agencies and other domain experts, PM Narendra Modi inaugurated the Construction Technology India (CTI)-2019 Expo-cum-Conference. 
During his address at the event, the prime minister said a home is much about dignity and security, as about shelter. 
Talking about those who still do not a house of their own, Modi said, "It pains me to see that so many people in the country are still living without a home."
"It is my dream that every Indian should have a pakka house by 2022," he said. 
Commenting on the plans for the middle class, PM Modi said his government is ensuring that the houses being provided to the poor possess all basic facilities. 
"Our government has brought in a lot of schemes which will now enable the middle class families to buy their own house," the prime minister said. 
Modi also spoke about other development works undertaken by the saffron party and said it is an achievement that the banks of River Ganga remained clean despite massive crowd during the Kumbh Mela in Prayagraj. 
Watch Video