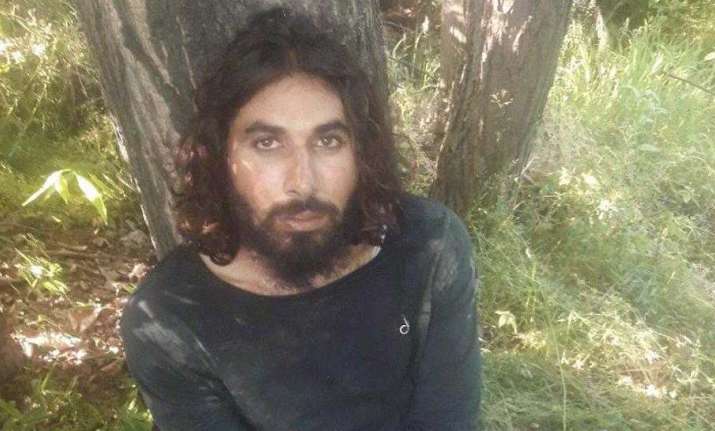 Rifleman Aurangzeb, who was brutally killed in Pulwama district in the Kashmir Valley in June, will be honoured with Shaurya Chakra (Posthumous).
On June 15, on the occasion of Eid, Aurangzeb was on way to join his family when the militants intercepted the private vehicle in which he was travelling. He was abducted and killed by militants.
[ALSO READ] None of the political parties have democracy within them: Rebel AAP leader Kumar Vishwas
A video clip released by the terrorists showed him bravely acknowledged that he was a soldier of the Indian Army and had taken part in anti-militancy operations in south Kashmir.
[ALSO READ] Rahul Gandhi has started working hard & it's a good thing, strong opposition is necessary: Ramdev​
Many, including Army chief General Bipin Rawat, visited the family of the martyred rifleman. 
[ALSO READ] Condition of Muslims in India is far better than those in Indian sub-continent: Maulana Mahmood Madani​
Catch all the latest news about Lok Sabha elections 2019 HERE
Major Aditya Kumar, at the centre of a controversy following the death of three Kashmiri civilians in Army firing in January was also on Tuesday named for the third highest peacetime gallantry award, Shaurya Chakra. It is third in order of precedence of peacetime gallantry awards after Ashoka Chakra and Kirti Chakra. 
The Major hogged the headlines when his unit allegedly opened fire at a stone-pelting mob in Shopian district on January 27. Three people were killed.
Watch: Martyred Kashmiri rifleman Aurangzeb to be honoured with Shaurya Chakra
The officer was first reportedly named in an FIR by the Jammu and Kashmir Police for the civilian deaths in a controversial move that was challenged in the Supreme Court.
In March, the central government filed a petition in the court seeking quashing of the FIR.
The Jammu and Kashmir government, however, told the court that the Major was not named as an accused in the FIR after the apex court restrained the state police from taking any coercive steps against the officers of the Army unit.
Sepoy Vrahma Pal Singh, who was killed in November last year in a shootout with militants, has been given Kirti Chakra - the second highest peacetime gallantry.
In total, the President and Supreme Commander of the Armed Forces has approved 131 Gallantry Awards to Armed Forces Personnel and members of Paramilitary Forces which include one Kirti Chakra, 20 Shaurya Chakras, three Bar to Sena Medals (Gallantry), 93 Sena Medals (Gallantry), 11 Nao Sena Medals (Gallantry) and three Vayu Sena Medals (Gallantry).
WATCH VIDEO: Aaj Ki Baat with Rajat Sharma | August 14, 2018
https://www.youtube.com/watch?v=Cpr4f0SEc3U&feature=youtu.be&t=693
(With inputs from IANS)