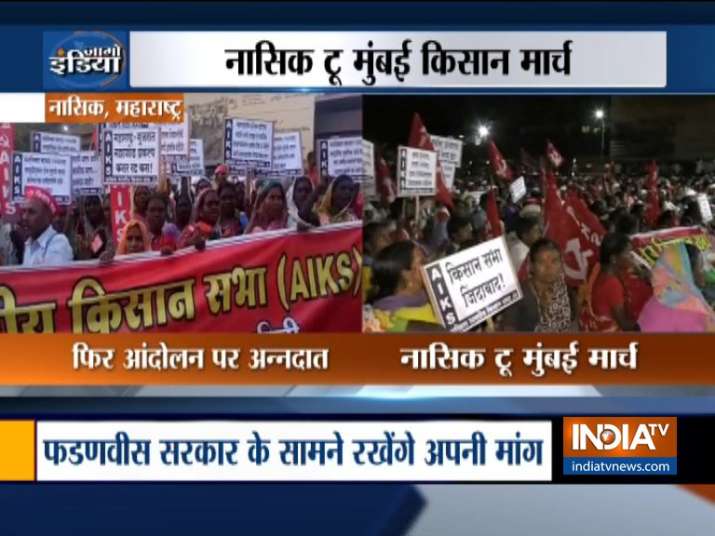 The farmers of Maharashtra have once again launched their agitation in support of their demands. Eleven months ago, they had withdrawn their agitation after Chief Minister Devendra Fadnavis promised to fulfill their demands. 
Accusing the state government of not fulfilling the promises made by CM Fadnavis in 2018, the farmers have decided to once again take out a march from Nashik to Mumbai.
The farmers have started assembling in Nashik and their march to Mumbai is likely to begin at 1 pm today.
In March 2018, the farmers hade taken out the march demanding appropriate price for their produce, loan waiver, relief to drought-hit farmers, allotment of forest department land to STs etc. 
The farmers have alleged that no demand has been met despite assurances given to them by Maharashtra CM in 2018.
The agitating farmers had held discussions with the state chief minister three days ago but the two sides couldn't reach to any agreement.
According to the farmers, they have been forced to take out the march once again as the chief minister is not willing to go beyond offering hollow promises.