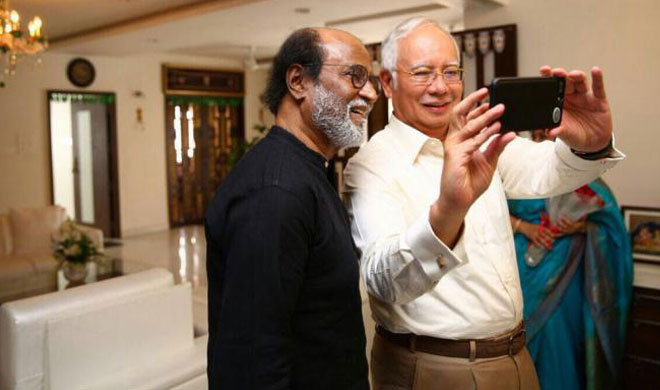 Malaysian Prime Minister Najib Razak, who described himself as a "big fan" of Tamil movies said, "I am looking forward to the sequel of Kabali to be shot in Malaysia".
Najib, who began his six-day visit from Chennai on Thursday, met Rajinikanth, the main lead in Kabali, at his house on Friday and like a typical star-struck fan took a selfie with the superstar.
Najib and his wife Datin Sri Rosmah Mansor are known to be big Bollywood and Tamil movie-buffs.
"Malaya language takes a lot of words from Sanskrit. The food that we enjoy, the culture, the entertainment...Bollywood movies, Tamil movies. I have become a big fan of Tamil movies. I have visited Chennai...", Najib said.
Kabali, released in 2016, has its plot in Kaula Lumpur, the capital of Malaysia. The movie was a super hit in India and abroad.