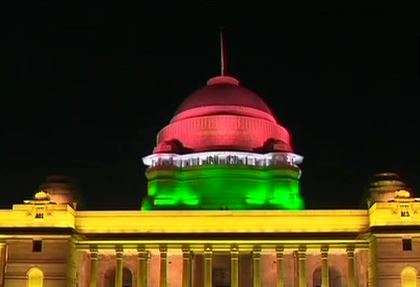 Prime Minister Narendra Modi was elected as leader of NDA in the evening of May 25. He has now met President Ram Nath Kovind and has staked claim to form a new government. The President has appointed him as a prime minister-elect.
Earlier in the day, to look into the reasons for the party's Lok Sabha election debacle and decide on its further course of action to take on the BJP, Congress Working Committee (CWC) held a meeting, on Saturday. There was speculation that Congress president Rahul Gandhi may offer to resign at the CWC meeting. Rahul Gandhi did offer to resign but his resignation was unanimously rejected by Congress Working Committee.
Rahul Gandhi has taken full responsibility for the party's poll defeat. At the CWC meeting, reportedly, Congress president and other grand old party leaders gave their assessment of what went wrong and the remedial steps that must be taken.
Meanwhile, the Election Commission (EC) met on Saturday to finalise the list of winning candidates to be handed over to President Ram Nath Kovind. Stay tuned here for all the political updates from today.