Follow us on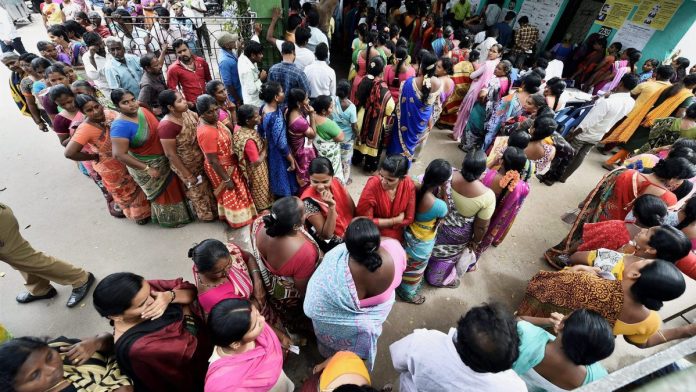 Apna Dal, Suheldev Bhartiya Samaj Party (SBSP) and the Nishad Party. These are the three caste based political outfits that will decide the outcome of elections to the Lok Sabha in the final phase.
These three parties have forced the elections in eastern Uttar Pradesh to be contested on caste arithmetic.
The Apna Dal is a Kurmi-based outfit and its area of influence extends from Varanasi, Mirzapur to Allahabad and Pratapgarh. 
The Apna Dal, led by Union Minister Anupriya Patel, is with the Bharatiya Janata Party (BJP) while its breakaway faction led by Anupriya's mother Krishna Patel is in alliance with the Congress.
The Anupriya Patel-led Apna Dal is contesting two seats - Mirzapur and Robertsganj - in the final phase and is ensuring Kurmi support to the BJP.
The Suheldev Bhartiya Samaj Party (SBSP) was a BJP ally till recently when its President Om Prakash Rajbhar declared that he was snapping ties with BJP and fielding his own candidates in the elections.
The SBSP's area of influence is in districts like Ghazipur, Mau, Varanasi and Ballia. In all these constituencies, Rajbhar voters have a sizeable number - 50,000 to one lakh.
Om Prakash Rajbhar has announced his support to Congress in Mirzapur form where Anupriya Patel is contesting. 
Political pundits are now speculating the extent of damage that Rajbhar could cause the BJP in the final phase.
The Nishad Party, which has emerged as a force to reckon with in recent months, enjoys the support of the Nishad community in Gorakhpur and in districts along the Ganga river.
It was Nishad Party leader Pravin Nishad who had contested on a Samajwadi ticket and won the Gorakhpur seat in a by-election last year. He has now joined the BJP. 
Though the Nishad Party is supporting the BJP, the Nishad community, by and large, is upset with the BJP which has not fulfilled its promise of installing a statue of Nishad Raj in Gorakhpur.
It is noteworthy that the BJP had scripted its victory in 2014 and 2017 UP Assembly elections by bringing SBSP and Apna Dal into its fold and projecting a pro-OBC image.
The caste slant in the final phase of elections is evident from the fact that even Prime Minister Narendra Modi had to underline the fact that he belonged to the OBC category in his election speeches.
The OBC votes in the final phase will play a decisive role since they form almost 40 per cent of the voter population.