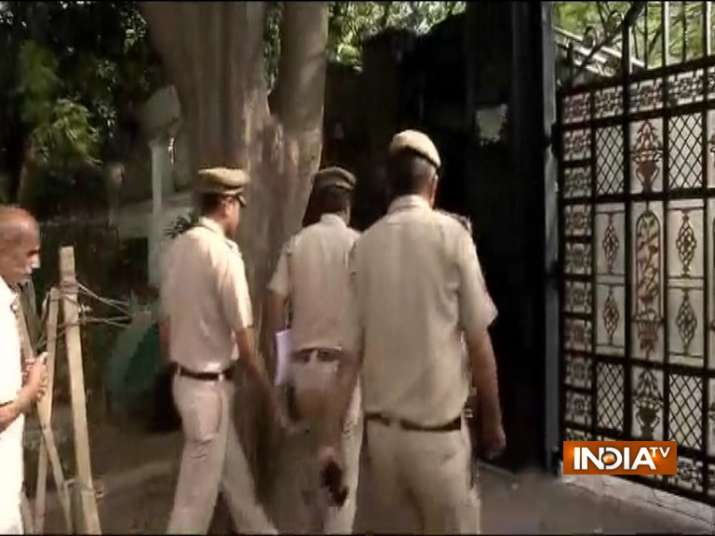 The Delhi Police on Friday reached Chief Minister Arvind Kejriwal's residence for questioning in connection with the assault on Chief Secretary Anshu Prakash. 
The team led by Additional Deputy Commissioner of Police (North) Harendra Singh has begun questioning the chief minister at his camp office and is also recording the proceedings, as demanded by Kejriwal. 
Police said they have gone with their own recording equipment. While some members of the team arrived at the chief minister's office around 4.40 pm to set up the recording equipment, Singh arrived at 5 pm. 
Around three-four advocates have also arrived at Kejriwal's residence. 
The chief secretary had alleged that he was beaten up by the two Aam Aadmi Party MLAs in the presence of the chief minister at his residence on February 19, where he had been called for an emergency meeting.
Earlier on May 16, the Delhi Police had sent a notice to Arvind Kejriwal to join the probe in Chief Secretary Anshu Prakash assault case, drawing a sharp reaction from AAP which alleged that Prime Minister Narendra Modi was "misusing" the police to "bother" the Chief Minister. 
A senior police officer had said that the notice was sent to Kejriwal to join the investigations on May 18 at 11 AM. 
The notice said, "You (Kejriwal) are required to attend investigation and be available at your residence/office on May 18 at 11 AM. In the event, such timing is not convenient to you due to official exigencies, kindly intimate an alternate time."