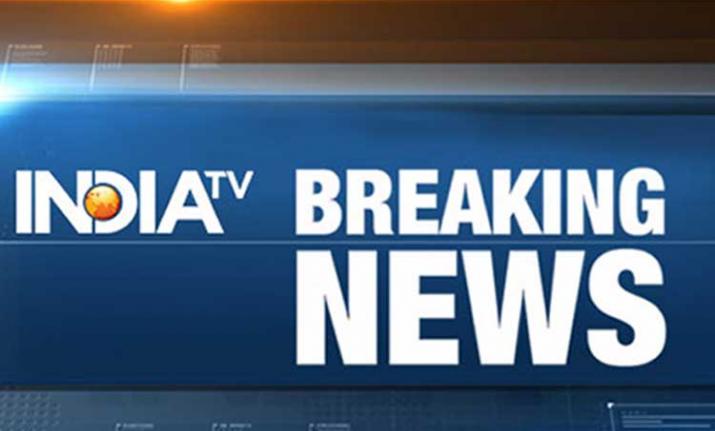 Daily dose of news plays very important role in our daily life. For some people, the morning is incomplete without knowing about what's happening across the world. Some digital-savy people have a habit of consuming news even when they are travelling or in their free time. In today's world, where people rely on news websites for everything that's happening around, IndiaTV News provides you all breaking news, latest news, breaking story videos, Live TV and top shows of IndiaTV, country's leading news channel on a single platform to ensure you don't miss anything important.
Internet, Twitter, Facebook are buzzing with breaking news and news alerts from India and rest of the world. You can find here the LIVE COVERAGE of all breaking news alerts and latest news updates on just one page. IndiaTV Digital covers all top news as and when it happens and ensures its readers don't miss anything important.
Breaking News, Latest News Updates of January 17
05:20 pm: Mayawati hits back after allegations of nepotism; will make nephew Akash join BSP 'movement', she says.
04:50 pm: ED registers money laundering case in the Uttar Pradesh illegal sand mining matter being probe by CBI: Officials. 
04:30 pm: Bulandshahr: 12 children injured in gas cylinder blast, condition of several said to be serious.
03:50 pm: Sensex rises 52.79 pts to finish at 36,374.08; Nifty up 14.90 pts to 10,905.20.
03:35 pm: AFP news agency quoting police: Investigative journalist murdered in Ghana.
03:25 pm: Justices Dinesh Maheshwari and Sanjiv Khanna to be sworn in as Supreme Court judges on Friday.
02:55 pm: Unexploded grenade found in Himachal's Kangra, defused
02:43 pm: SC requests Search Committee to complete the task of shortlisting names for Lokpal & its members by Feb end and submit a panel of names for consideration of Selection Committee; also asks Centre to provide the necessary infrastructure for the Search Committee
02:26 pm: Three injured after terrorists hurl grenade on security forces at Zero Bridge in Jammu and Kashmir's Srinagar
02:14 pm: Prime Minister Narendra Modi arrives in Ahmedabad. He will participate in multiple events in the state, including the inauguration of Global Trade Show in Gandhinagar, during his two-day visit
02:01 pm: Jet Airways shares fall further; plunge over 5 per cent 
01:26 pm: Pakistan Supreme Court asks govt to lift travel ban on opposition leaders
01:11 pm: Senior BSP leader Satish Chandra Mishra to attend TMC's opposition rally on January 19 in Kolkata
12:28 pm: Supreme Court to hear tomorrow plea of two women seeking 24X7 security after they recently entered Sabarimala temple
12:14 pm: Delhi: Union Minister Ravi Shankar Prasad who was undergoing sinus treatment, discharged from AIIMS
12:06 pm: Supreme Court sets aside condition to mandatorily install CCTVs in Maharashtra dance bars, says it violates privacy
12:01 pm: Supreme Court modifies some provisions of 2016 Maharashtra law imposing restrictions on licensing and functioning of dance bars in state
11:45 am: Supreme Court asks Election Commission to respond by tomorrow whether 'pressure cooker' symbol can be allotted to TTV Dhinakaran's Amma Makkal Munnetra Kazhagam (AMMK) party for the upcoming election, as an interim measure
11:43 am: BJP National General Secretary (Organization) Ram Lal admitted to Kailash Hospital in Noida due to high fever
11:36 am: Microsoft pledges USD 500 mn to ease local housing crunch
11:01 am: Intense cold wave freezes Himachal
10:34 am: Dravida Munnetra Kazhagam (DMK) President MK Stalin to attend TMC's Opposition rally in Kolkata on January 19
10:17 am: Passengers onboard B3 and B7 coaches of Jammu-Delhi Duranto Express looted by unidentified assailants on the outskirts of Delhi early today. Northern Railways CPRO says RPF has initial leads in the case and action will be taken against culprits
09:56 am: NGT asks Volkswagen to deposit Rs 100 crore by 5 PM tomorrow in emission case or else face punitive action including arrest of carmaker's country MD and seizure of all properties in India
09:26 am: Sensex rises over 90 points in early trade, currently at 36,411.73; Nifty at 10913.20
09:21 am: Searches underway at 7 places in western UP and Punjab in connection with the investigation of the recently registered case of ISIS inspired module: NIA IG 
09:17 am: Earthquake measuring 6.0 on the Richter scale strikes Nicobar Islands region
08:59 am: Pakistan violates ceasefire in Poonch sector of Jammu and Kashmir; security forces retaliating
08:42 am: Navy recovers one body from illegal coal mine at East Jaintia Hills in Meghalaya; search for rest of the miners continue
08:17 am: We are not indulging in any poaching. It is CM Kumaraswamy who is indulging in horse-trading, not BJP, CM himself is offering money and ministerial posts: BS Yeddyurappa, BJP (ANI)
07:47 am: Petrol and diesel prices at Rs. 70.47/litre (increase by Rs 0.14) & Rs. 64.78/litre (increase by Rs. 0.19), respectively in Delhi. Petrol and diesel prices at Rs. 76.11/litre (increase by Rs. 0.14) & Rs. 67.82/litre (increase by Rs. 0.20), respectively in Mumbai
06:55 am: Trump nominates 3 Indian Americans to key administration post