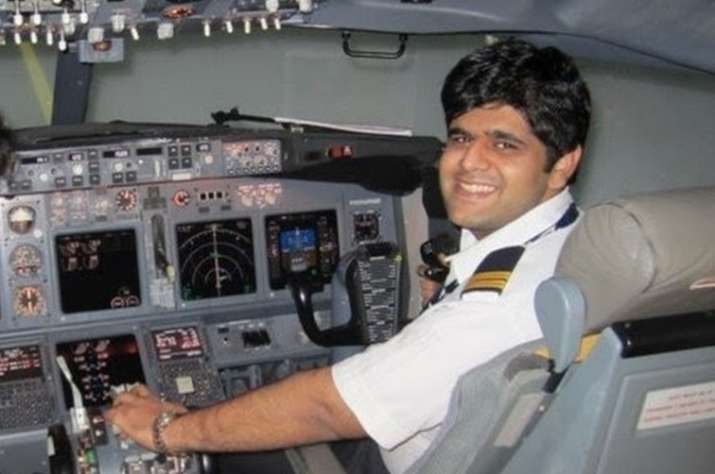 An Indonesian Lion Air passenger plane carrying over 180 people crashed into the sea on Monday, thirteen minutes after taking off from the capital city Jakarta. The JT-610 flight was travelling from Jakarta to Pangkal Pinang when the flight lost control with the air traffic controllers.
The Lion Air Flight was commanded by Indian pilot Bhavye Suneja. According to Suneja's LinkedIn profile, he belongs to New Delhi and is associated with the airline since March 2011. Captain Suneja was a resident of Jakarta originally from New Delhi. He attended Ahlcon Public School in Mayur Vihar.
Earlier, he was a trainee pilot with Emirates for three months. He had received his pilot licence from Bel Air International in 2009. LionAir in a statement said Suneja had more than 6,000 flying hours, while the co-pilot Harvino, an Indonesian, had amassed more than 5,000 hours of flying time. Suneja lived in Jakarta with his wife. The rest of the family lives in Delhi and will fly to Jakarta tonight.
The jet was a Boeing 737 Max 8, a new model that was only launched globally last year. The specific plane had only been in use for two months.
Lion Air's chief executive officer, Edward Sirait, told reporters the same plane had suffered "a technical issue" on Sunday night, but engineers had cleared it to fly on Monday morning.
"This plane previously flew from Denpasar to Jakarta," he said. "There was a report of a technical issue which had been resolved according to procedure."
Sirait did not elaborate on the specific issue, and said he had no plans to ground the rest of Lion Air's Max 8 fleet. Lion Air operates 11 planes of the Max 8 model.
As search and rescue efforts were underway on Monday, rescuers released footage of debris and personal items floating in the water at the crash site, including handbags, clothing, mobile phones, ID cards and driver's licences.
Monday's incident is the first to be reported that involves the widely sold Boeing 737 Max 8, an updated, more fuel-efficient version of the common 737. The first Boeing 737 Max jets were introduced into service in 2017.
Boeing released a statement saying it was aware of the incident and was "closely monitoring" the situation.Meanwhile, the Indonesian president, Joko Widodo, expressed his condolences in a televised address.  He says the government is focused on the search and rescue operation currently underway.
The latest crash is Indonesia's deadliest airline disaster since Indonesia AirAsia Flight QZ8501, which crashed in December 2014, killing all 162 on board.