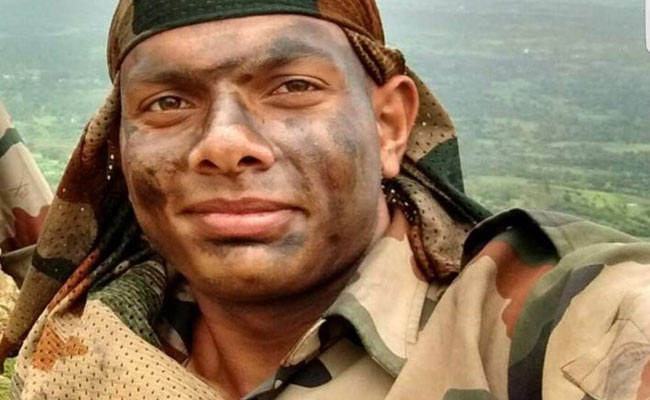 'Life should be big, not long' was the motto shared by Captain Kapil Kundu on his Facebook profile and he lived by it. Martyred at the young age of 22, Captain Kundu proved everyone that you don't need a long life to be in nation's service. 
Captain and three other soldiers lost their lives on Sunday when the Pakistani forces opened unprovoked firing and shelling along the LoC in the Bhimbher Gali sector of Rajouri district. 
Kundu was just six-days short of his birthday. He would have turned 23 on February 10. A resident of village Ransika in Haryana's Gurgaon district, Captain Kundu is survived by widowed mother and a younger sister. 
Slain army officer's mother asked the government to conduct a second surgical strike on Pakistan to avenge the deaths of martyrs. "If my son had lived for another 10-20 years, he would have done more for his nation, but he could not," said the grieving mother Sunita Kundu. "Our son lived for the nation," the family members added. 
Captain Kundu's mother shared that he was due to visit the family for his birthday on February 10 and had already booked his ticket for the journey. 
Deceased officer's sister, who was very close to him, told media that he used to love his cats and pen poetry. "He loved his job, he had cleared the NDA test in one go," said Captain Kundu's sister. 
Forty-two-year-old Havildar Roshan Lal, a resident of Samba district, 27-year-old Riflemen Ramavatar of Gwalior in Madhya Pradesh and Subham Singh (23) of J&K's Kathua district were also killed.
Photographs of Captain Kapil Kundu, Rifleman Ramavatar & Havaldar Roshan Lal who lost their lives in ceasefire violation by Pakistan in BG sector of Rajouri district yesterday. #JammuAndKashmir pic.twitter.com/dc6FQffk9W

— ANI (@ANI) February 5, 2018
People expressed anger and grief on social media against the incessant loss of lives due to the prevailing tensions along the LoC all year long.
Captain Kapil Kundu was to celebrate his 23rd birthday on 10th February ...

No words for this loss ... difficult not to express my anger & not ask for revenge https://t.co/44Gnh4s8R7

— Pawan Durani (@PawanDurani) February 4, 2018
Captain Kapil Kundu, Rifleman Ramavatar, Rifleman Subham Singh & Havaldar Roshan Lal lost their lives in ceasefire violation by Pakistan in BG sector of Rajouri #JammuAndKashmir yesterday! # Monday thoughts # salute these brave men who keep us safe 👇🏻Kapil Kundu !Jai Hind pic.twitter.com/jWpMHSuX47

— Lali (@LaliGanguli) February 5, 2018
Captain Kapil Kundu 23 https://t.co/95vlujt8SK long such martyring will prevail? What we have problems in taking war mode to wage war against this dirty satan Pak?

— Rabindra Kumar Jha (@rkjha111) February 5, 2018
@narendramodi @PMOIndia
the way u have taken bold decision like #Demonetisation# GST, why we are not taking any step on Pakistan# otherwise they don't dare to kill now and than our Jawan and let us feeble #RIP Captain Kapil Kundu#

— Rahul Maliwal (@maliwal_rahul) February 5, 2018
Earlier in the day, two teenagers and a jawan were injured in Shahpur sector of Poonch district in shelling from across the border, a police official said.
A defence spokesman said the Pakistan Army initiated unprovoked and indiscriminate firing of small arms, automatic weapons and mortars around 1110 hours. The Indian Army retaliated strongly and effectively, he said.
In another ceasefire violation by Pakistan in Rajouri district, a police official said six mortars exploded near Neaka Panjgrain and Tarkundi villages in Manjakote sector around 3.40 pm.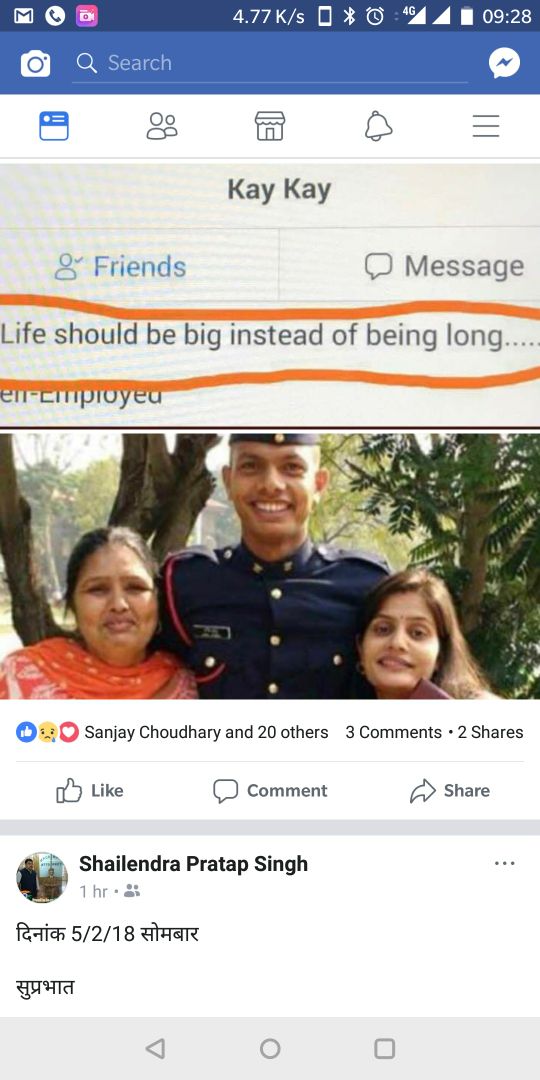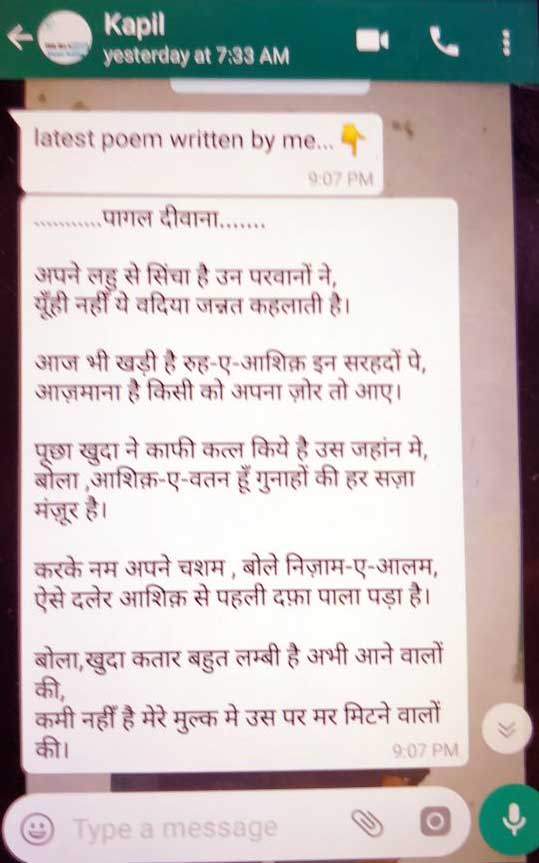 The mortars were fired by Pakistani troops and the Indian forces guarding the LoC responded, triggering an exchange of fire between the two sides, he said.
Pakistani troops carried out intense shelling along the IB in Jammu, Kathua and Samba districts and LoC in Poonch and Rajouri districts from 18 January to 22 January.
While there were no ceasefire violations by Pakistan reported along the IB since 22 January, intermittent shelling has taken place along the LoC.