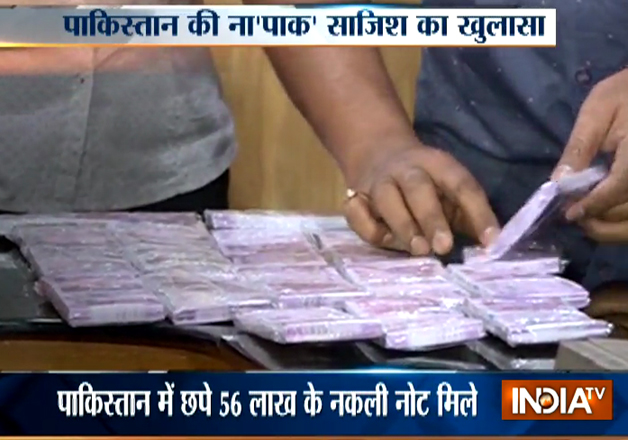 The Anti-Rowdy squad of Kolkata Police's detective department on Thursday seized fake currency worth Rs 56.74 lakh, all in Rs 2,000 denomination, from five people.
Police said that all were taken into custody from a mobile shop of the city's Watgunj area. They are all in their 20s.
Vishal Garg, Joint Commissioner of Police (Crime), said that the mobile phone shop owner informed the police after having some doubts on seeing the notes paid by customers.
"The notes were all in Rs 2,000 denominations and of good quality. They will be sent to the currency printing press at Salboni for experts to examine," Garg said.
All five of them have been identified as Manwar Molla alias Ujjal, Sk Ekhlash Ahmed, Sk Abul Kalam Azad alias Suraj, Syed Rehan and Balai Mondal alias Joy.
Interestingly, all the seized notes had State Bank of India's tag on them.
Molla, a resident of Howrah district, is considered to be the kingpin of the team with a of history crime. 
"Molla was involved in a smuggling racket earlier," Gard said, adding that apart from Balai, who is a resident of Bankura district, all four are from Howrah. 
Police also seized five old mobile phones, two motorcycles and another scooty from their possession.
"We are trying to find from where they got the Fake Indian Currency Note (FICN) and what was their exact intention. We will also probe whether they are part of any gang," Garg said.
Last month, the BSF had seized a packet containing 100 fake notes of Rs 2,000 denomination amounting to Rs 2,00,000 from an orchard near Churiantpur out post in Malda district, along the International Border with Bangladesh.