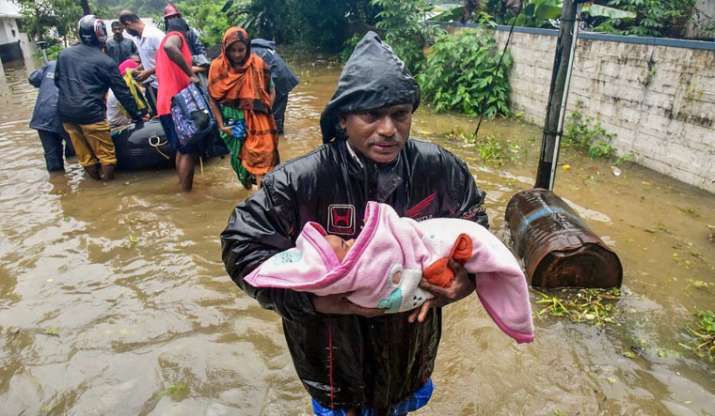 The death toll due to rat fever breakout in flood-hit Kerala reached 15 on Sunday after a woman became the latest victim of leptospirosis in the state. Officials at the Kozhikode Medical College hospital confirmed that the woman died on Sunday morning after she was infected with the disease that transmits from animals to humans.
Eight people had lost their lives due to the fever in the past two days, as the risk of contaminating the disease increases during flooding.
As on Sunday, 40 cases of leptospirosis were reported in the state. Kozhikode reported 28 such cases while the rest were from Alappuzha, Thrissur and Pathanamthitta.
Health Minister KK Shailaja assured that there was no need to panic.
"Every hospital is stocked with all the required medicines," Shailaja said, adding that the health department had taken all necessary actions.
The minister also advised people of the flood-hit state to take precautions and a course of doxycycline.
A special isolation ward has been opened at the Kozhikode Medical College hospital, as the city reported the maximum number of leptospirosis cases.
According to Kerala health officials, around two million people in the state would have come in contact with the flood waters and hence preventive care should be taken by all.
Elaborate arrangements had been made and medicines would be provided to all for free, said Industries Minister EP Jayarajan, the de facto number two in the government.