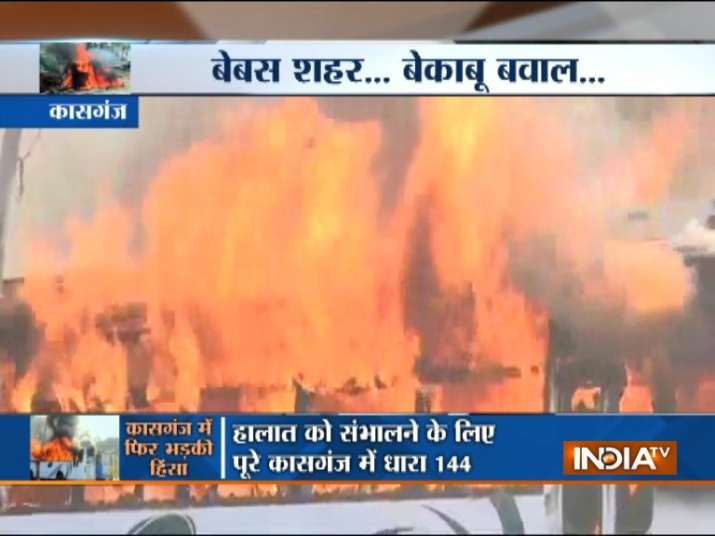 Police today arrested 49 people in connection with violence in Uttar Pradesh's Kasganj that has been continuing since yesterday when a youth lost his life during clash between two groups. 
"49 people have been arrested for violence in Kasganj, two cases also registered,"ADG (Law and Order) Anand Kumar said.
Vandals again took to the streets in Kasganj on Saturday indulging in arson, despite imposition of section 144.
A violent mob set three buses on fire, damaged many shops and other properties in Kasganj area. 
The clashes broke out on Friday afternoon during Vishwa Hindu Parishad (VHP) and Akhil Bhartiya Vidyarthi Parishad's (ABVP) Tiranga yatra on the occasion of Republic Day, that led to the death of a youth. 
According to police, some unidentified people hurled stones at a motorcycle rally taken out by volunteers of VHP and ABVP on the Mathura-Bareilly highway.
After the incident, CM Yogi Adityanath issued an appeal for  maintaining peace while promising strict action against the culprits.