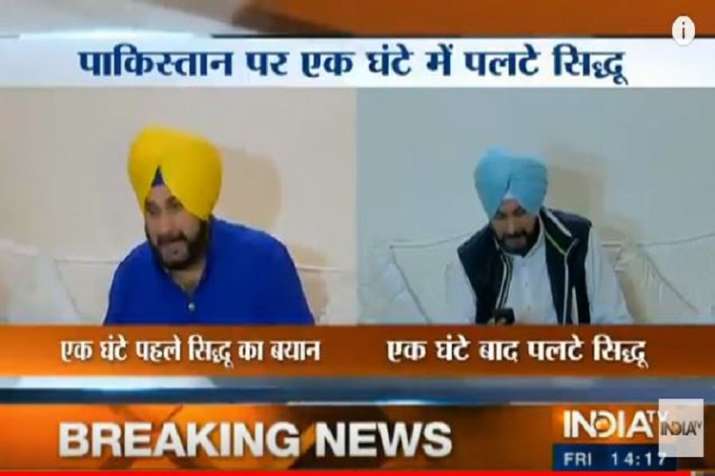 Pakistan is likely to open the Kartarpur border corridor for Sikh pilgrims of India so that they can visit the historic Gurdwara Darbar Sahib. However, there has been no official confirmation regarding this so far. 
Welcoming the reports, Punjab minister Navjot Singh Sidhu thanked his 'friend' Pakistan PM Imran Khan for the move. The cricketer-turned-politician said that there couldn't be a bigger happiness for the people of Punjab as Sikhs as their desire to visit the sacred site will be fulfilled.
Sidhu went on to laud Imran Khan's decision of keeping politics separate from religion. 
However, just an hour later he backtracked from his statement and said he has no knowledge of Pakistan agreeing to open Kartarpur border route.
Kartarpur Sahib in Pakistan is located across the river Ravi, about four kilometers from the Dera Baba Nanak shrine in Punjab's Gurdaspur district.
The 550th birth anniversary of the first Sikh Guru - Guru Nanak Dev - who breathed his last in Kartarpur, is being observed in November 2019.
During Sidhu's visit to Pakistan to attend the swearing-in ceremony of his friend Prime Minister Imran Khan, Pakistan Army Chief Gen Qamar Javed Bajwa had hinted at temporary opening of Kartarpur border on the occasion of Guru Nanak's birth anniversary
Punjab Chief Minister Amarinder Singh has urged the Centre to seek access for Sikh pilgrims to the Kartarpur Sahib shrine in Pakistan
He has suggested that a Dera Baba Nanak-Kartarpur Sahib corridor across the international border can be opened for the duration of the celebrations.
WATCH: Sidhu's U-turn over reports about Pakistan opening Kartarpur border route for Sikh pilgrims
(With inputs from PTI)