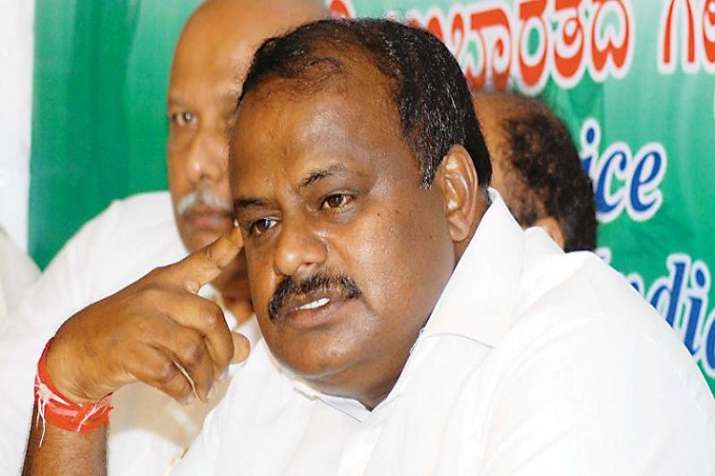 Karnataka Chief Minister HD Kumaraswamy on Sunday announced an austerity drive to cut down all the 'unncecessary expenditures', in order to strengthen the state's financial system.
"The Chief Minister has instructed the officials to cut down all unnecessary expenditure, if any, in administration accordingly," the Chief Minister's Office (CMO) said in a statement on Sunday. 
Kumaraswamy has also asked authorities to review proposals submitted by various government departments, offices and agencies to buy new cars.
Similarly, he also has directed to discourage unnecessary refurbishing and renovating of Government' offices and official residences.
These austerity measures come amid Kumaraswamy's announcement to waive off loans borrowed by farmers, for which the state government is drawing up a plan to ensure the waiver does not hit Karnataka's fiscal situation.
Earlier on June 1, Kumaraswamy had directed all officials and government staff to not use mobile phones during his meetings to avoid distraction. 
Kumaraswamy, in the order, stated that some officials use cell phones during the meeting, which affects discussions on important matters.
The new measures come days after a consensus was reached between the JDS and the Congress over allocation of portfolios to members of both the parties.
As per the final decision, the JDS will be holding the Finance portfolio while the Congress will get Home department. "Congress and JDS have come to a conclusion regarding cabinet expansion and portfolio allocation. JDS will be holding the finance portfolio. Everything is settled," senior Congress leader KC Venugopal said. Kumaraswamy has said that the ministry expansion will take place on June 6.