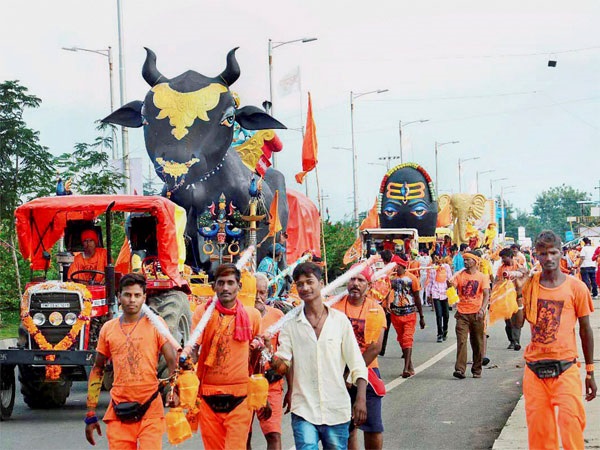 With the commencement of Kanwar Yatra on July 28, the Delhi traffic police on Monday issued an advisory to ensure smooth movement of the Kanwariyas. The traffic police of the national capital have also issued a route diversion plan for days witnessing heavy rush hours.
"Every year during the Hindu lunar month of Shraavan, devotees (Kanwarias) travel on-foot from Gau Mukh, Gangotri Dham and Haridwar carrying holy Ganga Jal for offering the same at the Shiva Temples on Shravan Shivratri," said Delhi traffic police through its verified Twitter handle.
"This year the Shravan Shivratri is falling on 09.08.2018. The Kanwarias, destined for Delhi and different cities of Haryana and Rajasthan start coming to Delhi on foot from 28.07.2018 onwards and their numbers start increasing from 04.08.2018," the tweet added.
July 30, 2018
Considering the heavy traffic in the national capital, the Delhi traffic police have also prepared a route diversion plan, to ensure smooth movement of the Kanwar Yatris and the daily commuters.
Uttar Pradesh Chief Minister Yogi Adityanath earlier this month had said that the traffic movement should be observed with the help of drones and helicopters on the long routes of the yatra.
The Kanwar Yatra involves two major rail routes and four national highways. The chief minister had also instructed for the deployment of patrolling vehicles and ambulances.
The Kanwar Yatra, which is undertaken by the devotees of Lord Shiva commenced on Saturday, July 28. The yatra will conclude on August 9.
Watch video: