Follow us on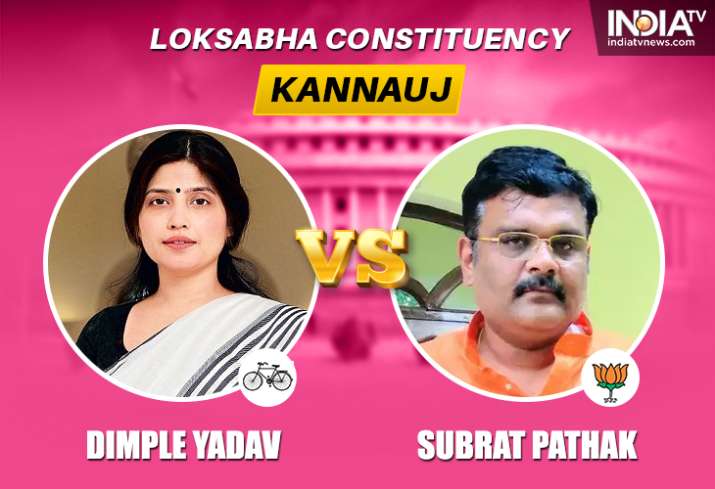 ​Counting of votes for the Varanasi Lok Sabha constituency is nearing an end, and as expected Dimple Yadav is set to register an astounding win over her nearest rival Subrat Pathak.
Kannauj is one of the constituencies in 80-seat Uttar Pradesh which has a stronghold of the Samajwadi Party and was one of seven seats in the state which the BJP and its allies failed to win in 2014 Lok Sabha polls. The seat has been with the SP since 1998 when Pradeep Kumar Yadav won it for the party for the first time. 
It comprises of five Vidhan Sabha segments of which one is reserved for the SC category. The assembly constituencies that fall in Kannauj parliamentary constituency are - Chhibramau, Tirwa, Kannauj (SC), Bidhuna and Rasulabad (SC).
Kannauj had sent socialist thinker Ram Manohar Lohia (in 1967) and SP founder Mulayam Singh Yadav (in 1999) to Parliament. Akhilesh Yadav made his political debut from here when he contested the 2000 by-polls.
At the time of the previous Lok Sabha election in 2014, Kannauj had 1,808,889 registered electors -- 1,000,007 of them male and 808,882 female. The constituency had seen a 61.61 per cent voter turnout in the 2014 Lok Sabha elections. In Kannauj, the male voter turnout was 62.98  per cent and 59.92 per cent female voters turned out for voting.
The Lok Sabha constituency went to polls in the fourth phase of the election -- on April 29 and recorded a voter turnout of 64 per cent.
Kannauj is currently held by Dimple Yadav of SP. In the 2014 Lok Sabha election, Dimple Yadav beat Subrat Pathak of BJP by receiving 43.90 per cent of the votes cast in this constituency.
The seven phases of the Lok Sabha polls 2019 covered a total of 543 constituencies. Voting in the first phase was conducted on April 11. 
Simultaneous elections were held to the assemblies of Arunachal Pradesh, Andhra Pradesh, Sikkim, and Odisha -- the results for which will also be out today.