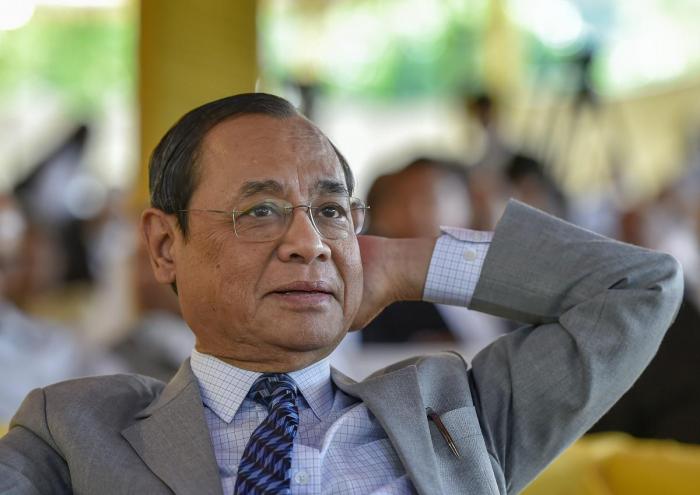 Justice Ranjan Gogoi: Know all about 46th Chief Justice of India
Justice Ranjan Gogoi on Wednesday took oath as the 46th Chief Justice of India.
Born on November 18, 1954, Justice Ranjan Gogoi was enrolled as an advocate in 1978. He is the son of ex-Assam chief minister Keshab Gogoi. He studied at Don Bosco, Dibrugarh and graduated from St Stephens College, New Delhi with Honours in History. He completed his post graduation from Delhi University and Law from Delhi University. He succeeds CJI Dipak Misra.
He started his practice at the Gauhati High Court on constitutional, taxation and company matters. He was appointed as a permanent judge of the Gauhati High Court on February 28, 2001. Later he was appointed as Chief Justice of Punjab and Haryana High Court on February 12, 2011. Justice Gogoi is the first judge from the northeast to attain the highest office of the Supreme Court. He is also one of eleven judges in the Supreme Court who have disclosed their assets.
On  13 July 2018, Justice Gogoi had said that a "revolution, not reform" is needed to keep the institution of judiciary serviceable for the people. He further added that "independent judges and noisy journalists are democracy's first line of defence...Reports of the death of democracy are greatly exaggerated. But the least bad system of government ever devised, is in trouble. It needs defenders." He has presided over many significant cases ,Arushi Talwar Murder being one of them.
Justice Gogoi will have a tenure of around 13 months and would retire on November 17, 2019. Currently, he is also the Executive Chairman of National Legal Service Authority (NALSA).
Watch: Justice Ranjan Gogoi takes oath as 46th CJI