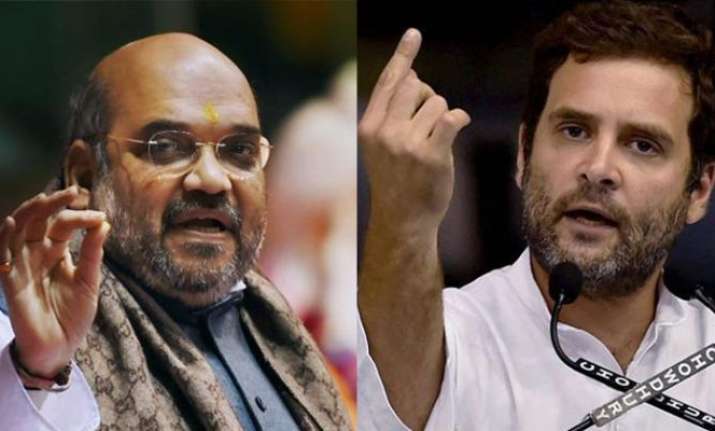 "These Public Interest Litigations (PILs) are scandalous and amount to criminal contempt," the Supreme Court said on Thursday while rejecting pleas for a probe into special CBI Judge BH Loya's death. The top court, in its verdict, said that multiple petitions hold no merit while describing them as a veiled attempt to "malign the judiciary".
The Supreme Court's said Judge Loya died of natural causes while underlining that the PILs that were  "a real attempt and frontal attack" on the independence of judiciary and that the present case was a manifestation to carry forward a personal agenda. 
The apex court's hard-hitting verdict triggered a bitter verbal slugfest between the ruling Bharatiya Janata Party (BJP) and the Congress, which said that the SC's observations will "raise more questions and leave many unanswered".
"Invisible hand of Rahul Gandhi behind petitions" 
The BJP launched a fierce attack on the Congress after the verdict and alleged the "invisible hand" behind the pleas was of Rahul Gandhi as part of "a conspiracy to finish the political career" of Amit Shah. 
A number of senior BJP leaders hit out at the Congress and Rahul Gandhi and sought his apology for what they described as an attempt to use the judiciary for a political battle aimed at "character assassination" of Shah.
 
"Rahul Gandhi should answer as to how long is he going to degrade the top court only for his own personal reasons. Congress is not believing the ones who took Judge Loya to the hospital, they are not believing the High Court judges and now they are commenting on the judges of the Supreme Court," Union Minister Law Minister Ravi Shankar Prasad told India TV in an exclusive interview. 
Watch: What BJP's Ravi Shankar Prasad told India TV over Congress' role in Judge Loya's death probe petitions 
Rahul Gandhi hits back
Hitting back at the BJP, Rahul Gandhi said people know the truth about Amit Shah and that it will be out in the public someday. 
Also read: Judge Loya death case: Here's what happened so far
"Indians are deeply intelligent. Most Indians, including those in the BJP, instinctively understand the truth about Mr Amit Shah. The truth has its own way of catching up with people like him," Rahul said in his tweet.
What Supreme Court said 
A bench comprising Chief Justice Dipak Misra and Justices A M Khanwilkar and DY Chandrachud also observed that the petitions were instituted at the behest of rivals to "settle political scores". The petitions had raised doubts over the circumstances of judge Loya's death. 
Also read: 'Attempts were made to scandalise judiciary': 10 things SC observed in Judge Loya's death case
In its 114-page verdict, the court said that was no ground for it to hold that there was a reasonable suspicion about the cause or circumstances of death (of Judge Loya) which would merit a further inquiry.
Judge BH Loya was was hearing the Sohrabuddin Shaikh fake encounter case when he passed away on December 1, 2014 when he had gone to Nagpur to attend the wedding of a colleague's daughter. Official records said he died of cardiac arrest. 
Watch full coverage of the story on Aaj ki Baat: