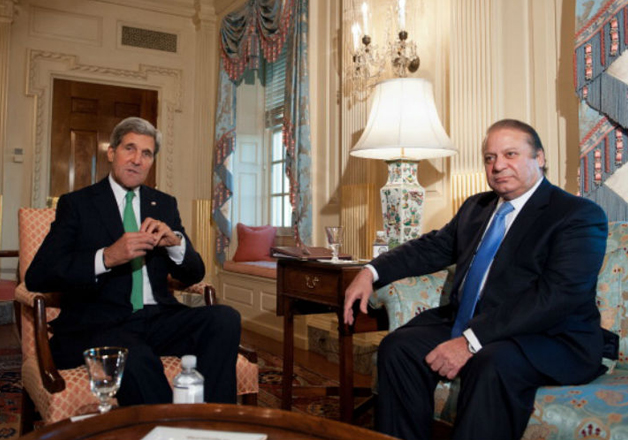 The United States has asked Pakistan to cooperate with India in probing the terror attack on an army base in Kashmir's Uri town that killed 18 soldiers. 
A State Department official said on Wednesday said that Secretary of State John Kerry met Pakistani Prime Minister Nawaz Sharif at the UN and 'the two discussed the incident'. 
"The Secretary urged Pakistani cooperation in the investigation," the State Department official said.
The US is awaiting further information as to who were behind these attacks and has offered its assistance to India on this, the official added. 
"We are still awaiting further information. We have offered our assistance to the government of India, and we also urge Pakistan to cooperate in the ongoing investigation," the State Department official said.
Pakistan is facing immense pressure from top world leaders to take action terror groups operating on its soil. 
Earlier, Kerry had expressed serious concerns over the violence in Kashmir, particularly the Uri terror attack, and asked Pakistani Pakistani Premier prevent terrorists from using Islamabad as safe havens.
The US had even said that it will continue to press Pakistan to take 'additional steps' to deal with terror groups seeking refuge within its borders.