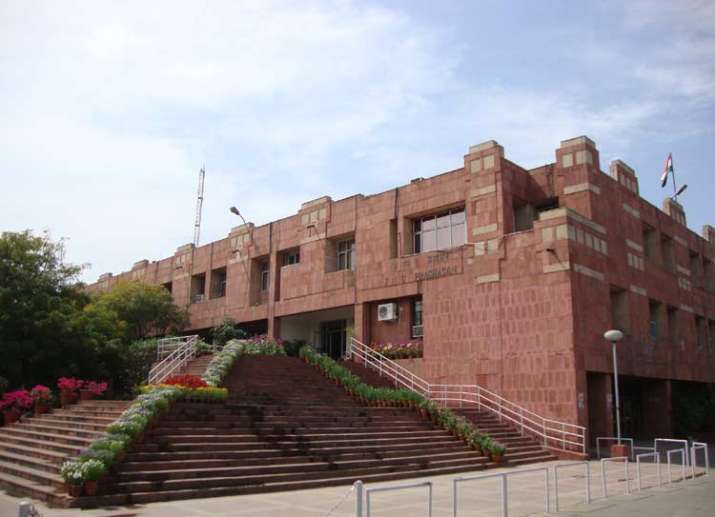 Jawaharlal Nehru University PhD scholar Anmol Ratan, accused of allegedly raping a fellow student, on Wednesday surrendered  in Vasant Kunj (North) police station.
Ratan, a former AISA activist, had moved an anticipatory bail plea before a Delhi court yesterday. The petition was filed before Additional Sessions Judge Amit Bansal who put up the matter for arguments on the next date of hearing on August 27.
The 28-year-old victim today recorded her statement before a magistrate.
"The woman stood by her charges in the statement recorded before the magistrate under Section 164 of CrPC," said Nupur Prasad, additional DCP-I (South).
The victim was supposed to record her statement on Monday but it could not happen as she cited health issues. 
Yesterday, she was present in the court but the statement could not be recorded as by the time her turn came, it was late.
The victim had accused Ratan, a fellow scholar, of raping her after offering her a spiked drink in Brahmputra hostel of JNU, last week.
According to the complaint filed by her at Vasant Kunj (North) police station, she had posted on her Facebook profile that she wanted to watch 'Sairat' movie and asked if anyone had a CD of it.
It said Ratan apparently messaged her saying that he had a copy. Thereafter, he picked her up yesterday on the pretext of giving her a CD of the film and took her to Brahamputra Hostel, where he stays.
She said in the complaint that he offered her a spiked drink and allegedly raped her. He also threatened her and asked her to not report the matter.
The accused was expelled from AISA after the rape allegation.