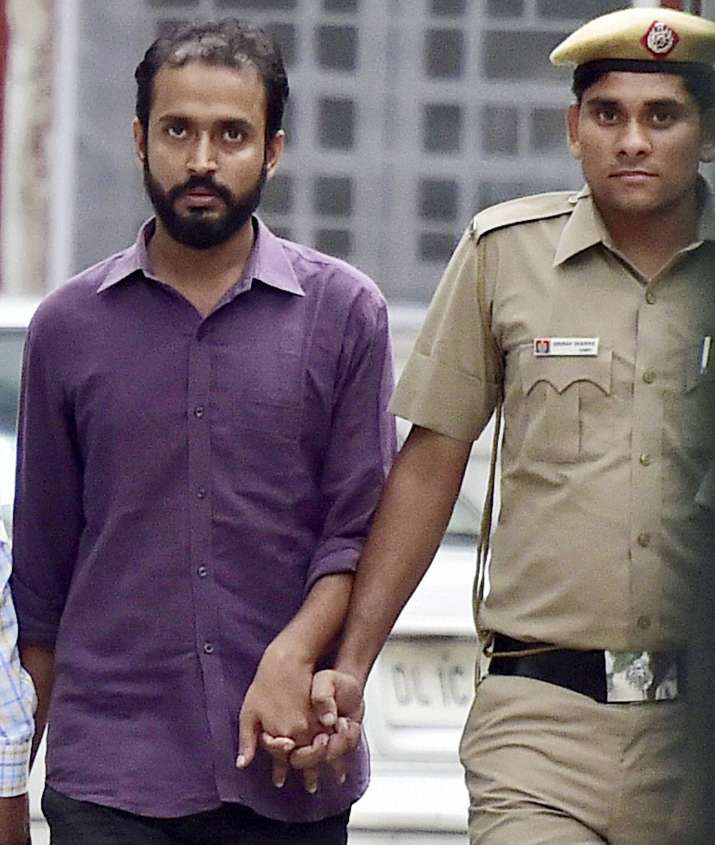 Anmol Ratan, the JNU student accused of raping a fellow female student, was today remanded to 14-day judicial custody by a Delhi court.
He was sent to judicial custody after the Delhi Police refused to seek his police custody.
After Anmol Ratan told the court that he was suffering from heart ailment, the court asked the jail authorities provide proper medical facilities to him.
29-year-old Anmol Ratan has been accused of raping a 28-year-old first-year Ph.D student on August 20.
After the girl lodged the complaint, Anmol Ratan went missing. However, he surrendered last evening at the Vasant Kunj Police station.
Anmol Ratan is also an activist of All India Students Association (AISA) but the organisation expelled him immediately after the girl lodged complaint against him.
"AISA takes serious note of the fact that Anmol Ratan, a leading activist of AISA, is facing a criminal complaint of sexual assault. He is henceforth expelled from the primary membership of AISA," Ashutosh Kumar, state secretary of the organisation, said .
According to the complaint filed by the girl, she had posted on her Facebook that she wanted to watch a movie and had asked if anyone had its CD.
Ratan picked her up on August 20 on the pretext of giving her the CD and took her to Brahamputra Hostel, where he offered her a spiked drink and raped her.