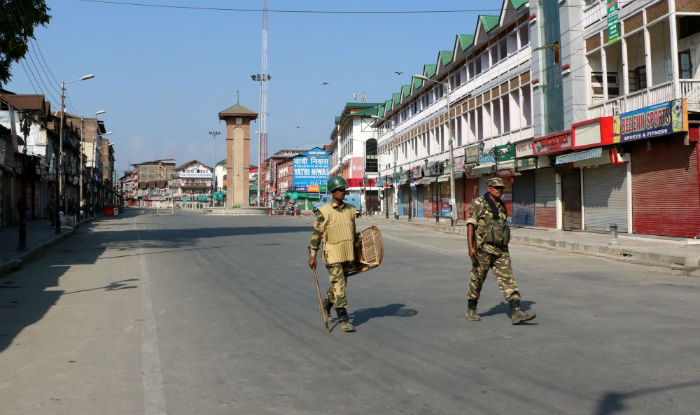 The Jammu and Kashmir government today lifted curfew from South Kashmir's Anantnag town although the restriction on assembly of people would remain in force.
The curfew, however, will continue in the state capital Srinagar and other parts including Pulwama and Pampore to maintain the law and order situation in the state.
According to a state police official, it was for the first time that the curfew was lifted in the south Kashmir town ever since it was clamped on July 9.
The curfew was imposed after the killing of Hizbul terrorist Burhan Wani by Indian security forces on July 8.
The separatists have called for a march towards Chinar Corps army's headquarter in Kashmir at Badamibagh cantonment here.
Meanwhile, normal life remained paralysed for the 50th consecutive day due to curfew, restrictions and separatist sponsored strike.
Shops, private offices, educational institutions and petrol pumps remained closed while public transport continued to be off roads.
The attendance in government offices and banks was also affected, the official said.

Mobile Internet also continued to remain suspended in the entire Valley, where the outgoing facility on prepaid mobiles remained barred.
The separatist camp, which is spearheading the agitation in the Valley over the civilian killings during the protests against Wani's killing, has extended the strike call in the Valley till September 1.
As many as 68 persons, including two cops, have been killed and several thousand others injured in the clashes that began on July 9.
(With PTI inputs)