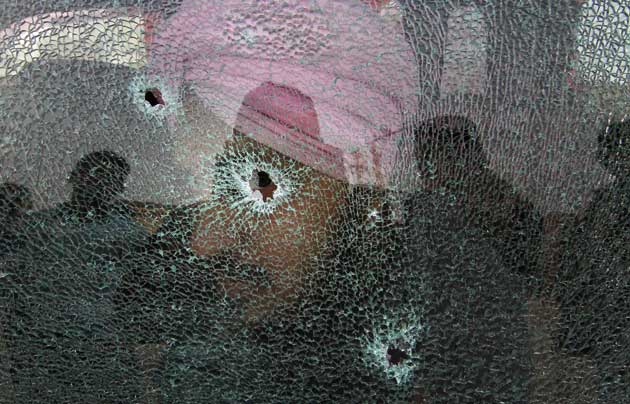 A civilian was killed and three others injured in heavy overnight shelling and firing by Pakistan along the International border and Line of Control (LoC) in Jammu and Kashmir, police said on Monday. 
The death toll in the border firing in Jammu and Kashmir has reached 12 with the death of another civilian late Sunday night. 
Pakistan violated the ceasefire in Pargwal, Arnia, Kanachak and R.S. Pura areas of Jammu district targeting Border Security Force (BSF) and civilian facilities.
"Pakistan rangers started heavy shelling and firing in Kanachak and Pargwal areas at 8.30 p.m. on Sunday," a police officer said. 
"A civilian identified as Gopal Dass was injured in Kanachak. He later succumbed to injuries. Three civilians including a woman were injured in R.S. Pura and Arnia areas where Pakistan Rangers started indiscriminate shelling and firing on Sunday night," he said.
Another official informed that the authorities were keeping an eye on the situation and police teams had been rushed to the affected areas in order to ensure prompt assistance to the people. 
The people were asked to stay indoors and not to touch any suspicious object in their area as it could be an unexploded mortar shell, he added.
Firing from across the border started on Thursday and has forced thousands of people to flee their homes and take shelter in rehabilitation camps or with their relatives.