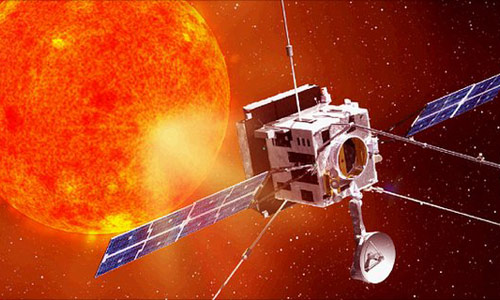 The Indian Space Research Organisation (ISRO) is all set to launch its satellite, Aditya-L1, to study about the Sun, according to Mylswamy Annadurai, director, Isro satellite centre at Bengaluru.
Speaking to the media on Saturday at a private college function here, Mr Annadurai said that India has launched 10 satellites between August 2015 and August 2016, adding, four more launches – INSAT-3DR and SCATSAT-1 in September this year, GSAT-18 in October and ResourceSat-2A in November 2016. 
ISRO has now a target of launching 70 satellites by the end of three years, he added.
The Chandrayan II, which would be launched with Geosynchronous Launch Vehicle in 2017 – 2018, would land on the moon to conduct a range of tests. 
The mission objective of Chandrayan-II is to soft land at a suitable site on moon's surface and carry out chemical analysis. 
According to him, ISRO also has a plan to launch 'Aditya-L1', the first Indian mission to study the sun by the year 2020.