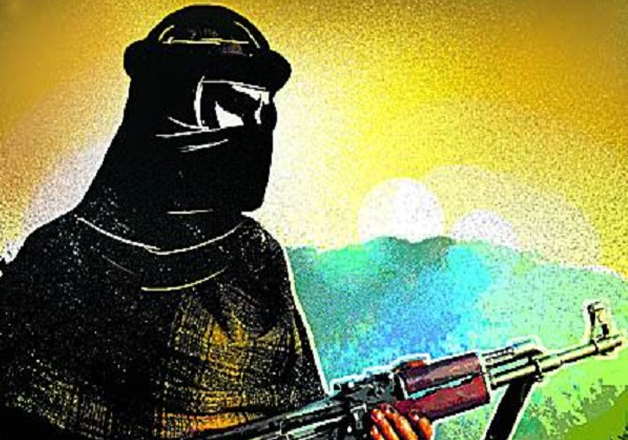 German historian and political scientist, Hein Kiessling has said that Pakistan's spy agency ISI recruits university students, people from public service commissions and retired army officials to carry out various operations.
Speaking at an event here on Monday, Kiessling, who lived from 1989 to 2002 in Pakistan, including four years in Quetta and nine in Islamabad, said that ISI will continue its proxy war against India regardless of any change in its leadership because it 'needs an enemy' and the agency defines it as India's 'control over Kashmir'.
"In (Pakistan) Army, majority are Punjabis... As per ISI, in last few years, it has been taking a lot of civilians, from defence and strategic studies department at universities, public service commissions. 10-15 per cent of them are recruited from the retired army personnel," he said.
During his 13 years stay in Pakistan, Kiessling had forged close contacts among country's political, military and intelligence elites. He had studied structure and work of ISI and had even claimed that the intelligence agency was one of the best in Asia and had a staff strength of around 3,500 in 2004 when RAW's strength was around 7,000.
"It is one of the best intelligence agencies, 'second to none' they call themselves too. But, their weakness, if you ask me is that they do not take into account what is happening around the world," he said when asked about the strength and weakness of the ISI.
Kiessling's mention of change in leadership is holds significance as it comes in the backdrop of Pakistan's new Army Chief, General Qamar Javed Bajwa, abruptly removing the head of ISI and appointing Lt Gen Naveed Mukhtar as director-general replacing Lt Gen Rizwan Akhtar.
The ISI, the German historian said, 'is flexible' and can increase or decrease the 'intensity' of the proxy war and even change its strategy in Kashmir to advance its hostile relationship with India. "But the ISI will not cease to focus on Kashmir and Afghanistan," he claimed.
Kiessling said that he personally believed Kashmir issue can be resolved within the status quo framework, which incidentally is the Indian position too. 
The German historian was speaking to media at the Observer Research Foundation after release of his book "Faith, Unity, Discipline: The ISI of Pakistan". He said that the book, which was first published in German in 2011, is an updated version of his previous volume on work of ISI and RAW.
"The book spans the period from 1948, the period of establishing of the agency (ISI) to 2015. This work is based on my observations and experiences and I have used historical method. There were several factors which led me into doing this book," Kiessling, who was in 2002 awarded the Order of Merit of the Federal Republic of Germany, said.
"While researching the book, I met several top officials who had been associated with ISI, from DG-rank to others, and one thing I found out was that the archiving of information, about it, was not done properly... Also, in 2004, ISI had 3,500 staff," he added. 
'9/11 was an inside job'
Kiessling also claimed that a former top official of the ISI had told him that '9/11 was an inside job' but he refused to give credence to it. 
Kiessling said that it was impossible that top ISI officials were unaware of 9/11, Osama bin Laden's hideout in Abbottabad, Raymond Davis case and the Mumbai attacks.
"I am not in favour of conspiracy theories. There have been many conspiracy theories around the September 11 attack in the US. So, this was another one... Lot of people also still think that US astronauts never landed on the moon and it was staged in a desert. So, let's not get into conspiracy theories," he said. 
"I believe Gen Musharraf may have known something about 9/11 if not the specifics. They did not report it to Washington the way they should have," he added. 
26/11 could not have happened without the knowledge of the Pakistani COAS, Kiessling further said.
Expressing concern over religious radicalisation of ISI and Pakistani Army, Kiessling said, "It has entered the larger society of Pakistan and it is very difficult to root it out now."