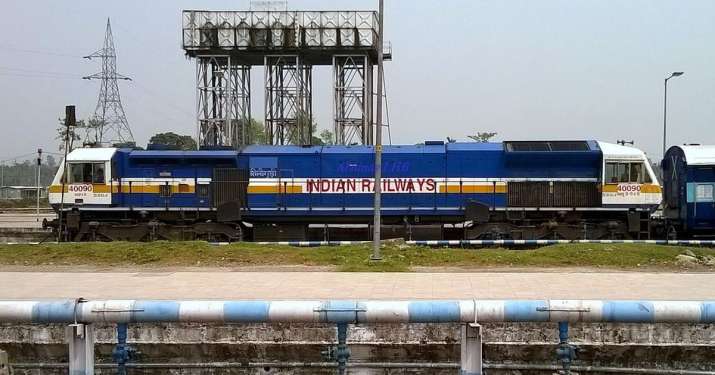 The Indian Railways today announced a new year bonanza for commuters by extending the services of 22 trains across the country. 
Announcing the treat, Railway Minister Piyush Goyal on Wednesday said that all these extensions have been planned by utilising the lie-over periods of the existing trains at their respective terminating stations. These extensions will help in more gainful utilisation of coaching stock and will augment revenue of Indian Railways, he said. 
He added that the first successful experiment of extension was introduced on Gatiman Express, which was extended from Agra to Gwalior and then to Jhansi. Accordingly, the following extension of 22 pairs of train services will help in development of these areas and will also help to utilize our resources to the full extent.
Check the full list of trains with extended services: 
18107/18108 Rourkela-Koraput Express extended till Jagdalpur
14369/24369-14370/24370 Bareilly-Singrauli/ Shaktinagar Express extended till Tanakpur
14630/14629 Firozpur-Ludhiana Cantt Sutluj Express extended till Chandigarh
24887/24888 Barmer-Haridwar Link Express extended till Rishikesh
18213/18214 Durg-Jaipur Express extended till Ajmer
19710/19709 Kamakhya-Jaipur Kaviguru Express extended till Udaipur
20889/20890 Howrah-Vijayawada Humsafar Express extended till Tirupati
22604/22603 Villupuram-Kharagpur Express extended till Purulia (for 01 day)
18416/18415 Puri-Barbil Express extended till Rourkela
22632/22631 Bikaner-Chennai Anuvrat Express extended till Madurai
22913/22914 Bandra (T)-Patna Humsafar Express extended till Saharsa
12473/12474 Shri Mata Vaishno Devi Katra-Ahmedabad Sarvodaya Express extended till Gandhidham
19301/19302 Yesvantpur-Indore Express extended till Dr Ambedkar Nagar (Mhow)
66019/66020 Salem-Katpadi MEMU extended till Arakkonam
68433/68434 Cuttack-Brahampur MEMU extended till Ichchapuram
64511/64512 Saharanpur-Nangal Dam MEMU extended till Una himachal
67249/67250 Secunderabad-Tandur MEMU extended till Chittapur
79457/79458/79459/79460 Surendranagar-Dhrangdhara DEMU Botad
74906/74907 Udhampur-Jammu Tawi DEMU extended till Pathankot
77673/77674 Mirylaguda-Kacheguda DEMU extended till Nadikude
59121/59120 Pratap Nagar-Chhota Udaipur Passenger extended till Moti Sadli
58526/58525 Visakhapatnam-Palasa Passenger extended till Brahampur
Talking to media during the presser, the railway minister also said that the public commuter is likely to hire 1.32 lakh people in near future. 
"Last year we started the process of hiring 1.5 lakh people. Despite that we have around 1.32 lakh vacancies. Apart from that roughly one lakh people will retire from railways in one year. New job opportunities for 2.25-2.50 Lakh people has been created, process for 1.50 Lakh vacancies is underway. So Railways, in a way, will be providing 4 Lakh jobs," the minister said at a press conference in New Delhi.