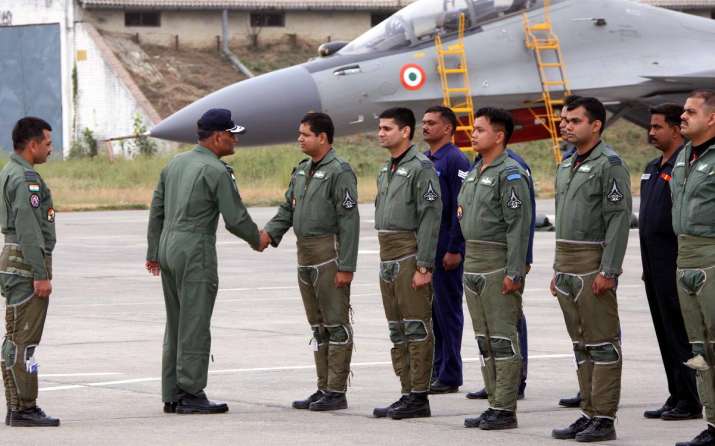 The Supreme Court today dismissed the plea of a Muslim man challenging his termination from the Indian Air Force for keeping a long beard citing religious reasons.
Upholding the service rules and provisions that impose 'clean shaven' rules for IAF, the apex court gave a go-ahead to the sacking of any Air Force man who keeps a long beard and termed it as a regulation to ensure discipline and uniformity in the armed forces.
The bench of judges headed by Justice TS Thakur clarified that the regulations that bar the soldiers from sporting beards does not interfere with their religious freedom, rather ensures discipline.
Ansari Aftab Ahmed had petitioned against the decision of his service being terminated, asserting that keeping a beard is the fundamental right pertaining to an individual's religious freedom, just like the Sikhs are allowed to wear unshorn hair and turban, reports The Indian Express.
Ahmed's advocate Irshad Hanif had urged the court to fix a date of final hearing on a batch of petitions filed by the Muslim personnel who faced actions for having beards.
Following the same, two more armed professionals filed petitions on the issue — one by an IAF personnel and another by a Maharashtra policeman. the report says.
Justifying its move, the IAF told the court that all Muslims do not have a beard and the practice of growing beard is optional. The force also said that sporting a beard is not universally considered in the religion of Islam and hence it cannot be said that cutting of hair or shaving is prohibited in the Muslim religion.