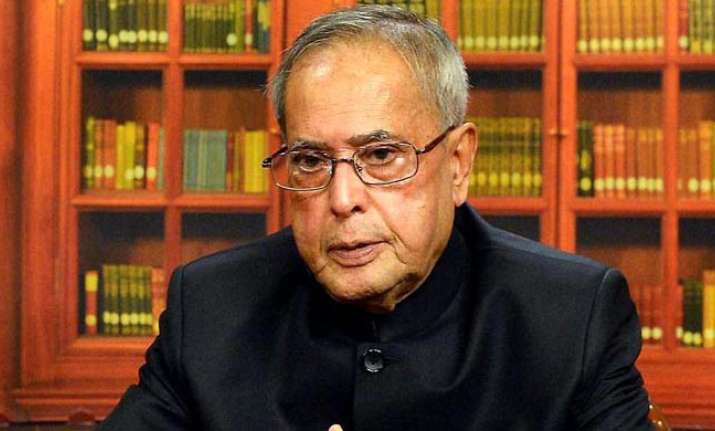 New Delhi: Ahead of his China visit, President Pranab Mukherjee has said that India seeks to proactively address outstanding issues and seeks a fair, reasonable and mutually acceptable settlement to the boundary question.
Talking to Xinuha news agency ahead of his visit beginning May 24, the president said it is essential for India and China to "walk together" to make this century "Asia's century".
The transcript of the interview was released on Friday.A
Answering a question about some sensitive problems left over from history, Mukherjee said India would like to expand and diversify its engagement with China across various fields while proactively addressing outstanding issues including the boundary question.
"We seek a fair, reasonable and mutually acceptable settlement of the boundary question and, pending the boundary settlement, to maintain peace and tranquility in the border areas. Both sides should strive to ensure that the outstanding issues are addressed in a manner that demonstrates mutual sensitivity to each other's concerns, interests and aspiration.
"Only in this manner can we ensure that these differences will not come in the way of continued development of bilateral relations," he said.
The president said both countries should enhance mutual trust and understanding through stepped-up dialogue on political, security and strategic issues.
"We should expand our defence exchanges and increase economic engagement, especially through greater investments. Functional cooperation at international fora should be stepped up and cultural as well as people-to- people contacts deepened," he said, adding India accords high priority to its relations with China.
"As two major Asian countries, the two sides are aware of the potential that bilateral relations hold. Both sides are engaged to find an early resolution to the outstanding issues which hold back development of bilateral relations to its fuller potential," he said.
The president said India wishes to have a "strong partnership" with China based on "mutual trust and friendship, and sensitivity to each other's concerns, interests and aspirations".
He also said that during his forthcoming state visit, he will exchange views on all aspects of India's ties with the Chinese leadership.
"I firmly believe that it is essential for the peoples of both countries to walk together on the world stage in order to make this century a truly Asian century," he said.
Mukherjee also called China "one of our most important partners" and said India is committed to "intensifying engagement".
Prime Minister Narendra Modi visited China in May last year.