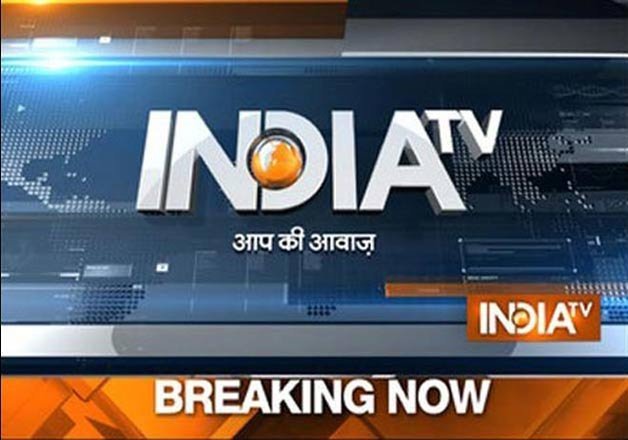 National News
Toll collection suspended across all National Highways till November 11: Nitin Gadkari
With commuters facing problems paying toll taxes after the ban on Rs 500 and Rs 1000 notes announced on Tuesday evening, the Centre on Wednesday suspended collection of toll across all national highways till midnight of November 11.
PM Modi, President Mukherjee congratulate Donald Trump on his presidential win
President Pranab Mukherjee and Prime Minister Narendra Modi today congratulated Donald Trump on being elected as the 45th President of the United States of America. "Congratulations @realDonaldTrump on your election as the 45th President of United States of America," Mukherjee tweeted. In his message, PM Modi said that he looks forward to working together to enhance ties.
Withdraw 'draconian decision': Mamata Banerjee on PM Modi demonetising Rs 500, Rs 1,000 notes
West Bengal Chief Minister Mamata Banerjee has described Prime Minister Narendra Modi's decision of scrapping Rs 1,000 and Rs 500 currency notes as 'heartless and ill-conceived'. Stating that the order will lead to a 'financial chaos', she demanded immediate withdrawal of the 'draconian decision'.
Another jawan martyred, 4 others injured in Pakistani shelling in Naushera
An Indian Army jawan succumbed to injuries received in Pakistani shelling along the LoC in Naushera sector of the district today while four others were injured in overnight ceasefire violation. "An army jawan, injured in ceasefire violation by Pakistani troops, died late last night in the hospital," a senior army official said.
International News
'Ab ki baar, Trump Sarkar': In historic mandate, Donald Trump elected 45th President of United States
Riding on a strong anti-establishment vote, Republican Donald Trump today scripted history by winning the presidential election of the United States of America (USA), defeating Democrat Hillary Clinton, who was predicted as the clear 'favourite' in the race to the White House.
World reacts in disbelief to Donald Trump's victory in US presidential election
The victory of Republican leader Donald Trump in the US presidential election has stunned many in the world. While Germany described the result as a 'huge shock', France said that it must not weaken relations between the US and Europe and demanded clarification on America's position on climate change.
India will suffer 'great losses' if it becomes 'US pawn' in South China Sea: Chinese media
The state-run Chinese media has warned that India runs the risk of suffering 'great losses' if it becomes a pawn of the United States in the disputes of the South China Sea region. "India should beware of the possibility that by becoming embroiled in the disputes, it might end up being a pawn of the US and suffer great losses, especially in terms of business and trade, from China," an article in the state-run 'Global times' said.
Pakistan deports iconic National Geographic's 'Afghan Girl'
Days after authorities temporarily halted her deportation, Pakistan government on Tuesday finally deported Sharbat Gula, National Geographic's iconic green-eyed 'Afghan Girl'. According to Pakistan's news website Dawn, Gula was handed over to Afghan security personnel at the Torkham border on Tuesday.
Business News
New currency notes in ATMs from Friday: Government
A day after demonetising Rs 500 and Rs 1,000 notes to check fake currency, corruption, curb blackmoney menace, the government today announced that the new hard-to-fake Rs 500 and Rs 2,000 currency notes will be available at bank ATMs when they start operating again from Friday.
No tax relaxation on deposit of old 500, 1000-rupee notes in bank accounts: FM Jaitley
Finance Minister Arun Jaitley today said deposits of now-defunct old Rs 500 and Rs 1,000 currency notes in bank accounts will not enjoy immunity from tax and the land of law will apply on source of such money.
Sensex trims losses after 1,689-point crash over blackmoney crackdown, US election results; closes 338 points down
Indian markets recovered after Donald Trump was announced as the winner in the US elections to become the 45th president of the United States. The Sensex, which tanked nearly 1700 points to 25,902.45 early on in the session, rallied to a high of 27,397.38 around mid afternoon and eventually ended the day with a loss of 338.61 points.
Entertainment News
Sarkar 3: Amitabh Bachchan croons Ganesh aarti for a scene
The news of 'Sarkar 3' created buzz among the audience owing to the presence of megastar Amitabh Bachchan along with some prominent faces from Bollywood. The 74-year-old actor took to Twitter to share his two pictures. In one of them the 'Piku' actor is seen performing 'aarti' for one of the scenes from the flick.
John Abraham NOT to promote 'Force 2' on Salman Khan's 'Bigg Boss 10'
The ongoing promotions of his upcoming movie 'Force 2' are keeping actor John Abraham on his toes lately. If gossip mongers are to be believed, 'Force 2' lead actor John Abraham will not be promoting the movie on BB10 owing to his rumoured tiff with Salman.
Aamir or Salman on movie posters easily fetch Rs 300 crore, says Priyanka Chopra
In the conversation, Priyanka Chopra pointed out that when a Aamir Khan or Salman Khan is seen on the poster, the movie races to the Rs 300 crore mark quickly. She said that movies with actresses as the lead fail to fetch that amount of money.
Sports News
Ind vs Eng, 1st Test: Joe Root slams 11th Test century at England dominate day one, end at 311/4
Star England batsman Joe Root provided the desired start with his 11th Test century, helping England finish the opening day of the first cricket Test at a solid 311/4 here on Wednesday. Indian bowlers were made to toil as England began their campaign on a promising note.
Either play cricket series with us or compensate for financial losses, Pakistan tells India
Pakistan has asked India to either play the cancelled bilateral cricket series with it or compensate its board for the financial losses. "We have mentioned it clearly to BCCI and ICC that either India should play cricket with Pakistan or compensate us for damages," (PCB) Executive Committee Chairman Najam Sethi told media persons.