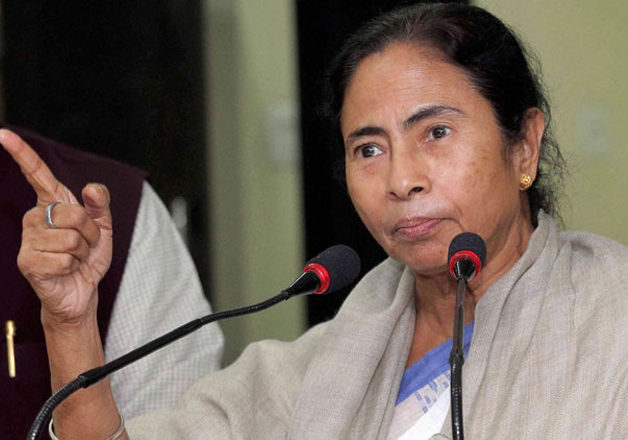 West Bengal Chief Minister Mamata Banerjee has described Prime Minister Narendra Modi's decision of scrapping Rs 1,000 and Rs 500 currency notes as 'heartless and ill-conceived'.
Stating that the order will lead to a 'financial chaos', she demanded immediate withdrawal of the 'draconian decision'. 
The Congress and the CPI(M) also expressed apprehension that the decision would have a "drastic impact on the financial health of the middle class and small traders". 
"Withdraw this draconian decision. While I'm strongly against black money, corruption, deeply concerned about common people, small traders. How they will buy essentials tomorrow? This is a financial chaos and disaster let loose on the common people of India. The PM could not get back the promised black money from abroad from the rich so a drama to divert (attention from) his failure," she said in a series of tweets on Tuesday night. 
She also accused the Modi government of 'scripting a drama to divert the attention from its failure to bring back black money from abroad'. 
The Trinamool Congress (TMC) supremo wanted to know from the Prime Minister, how the poor Indian, who had got a Rs 500 currency note as remuneration for his week-long hard work, will buy the essentials tomorrow. 
"Heartless and ill-conceived blow on the common people and the middle class in the fake name of anti-corruption (drive)," she said. 
"Rs 100 notes not available in banks. Without availability in market how will people, small farmers, all employees, labourers purchase essentials," she added. 
As part of sweeping steps to battle black money, the Prime Minister yesterday announced that Rs 500 and Rs 1,000 currency notes will cease to be legal tender from midnight of Tuesday. In a televised address, he said that all the 500 and 1,000 denomination notes can be deposited in banks and post offices between November 10 and December 30. They can also be exchanged across the bank counters by showing government-issued ID proof.